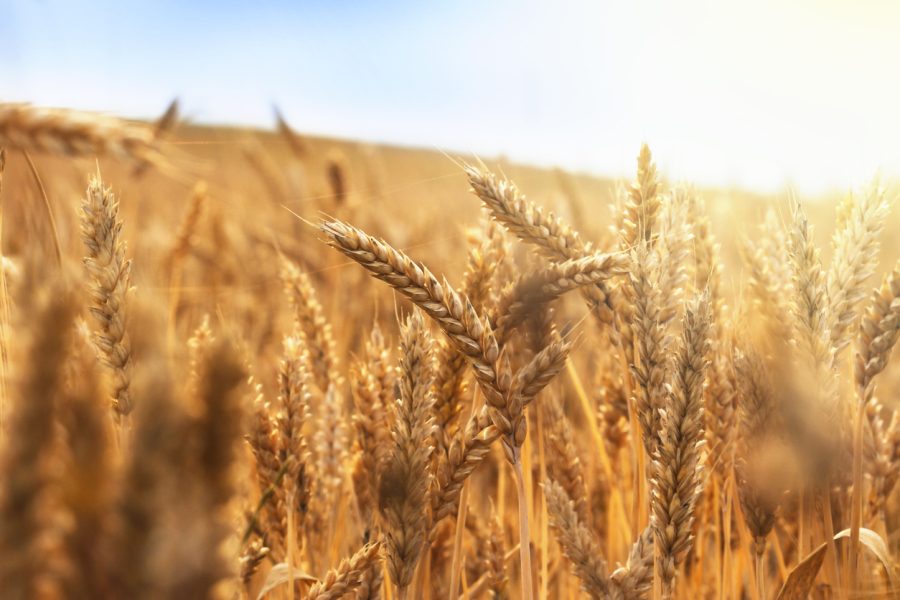 Centre says no immediate plan to lift ban on wheat export
Commerce Minister Piyush Goyal on Wednesday (May 25) said India has no immediate plan to lift a ban on wheat exports, according to a report.
On May 13, India banned wheat exports amid rising domestic prices and the output hit by heatwave conditions. "The export policy of wheat is prohibited with immediate effect," the Directorate General of Foreign Trade (DGFT) said in a notification.
Also read: Wheat, maize and rice cultivation killing global biodiversity
Justifying the ban, the Centre said that the decision to restrict wheat exports will control food prices, strengthen the food security of India and countries facing a deficit, and that India remains a reliable supplier as it is honouring all contracts.
Wheat export in 2019-20 was 2.17 lakh metric tonnes (LMT), 2020-21 was 21.55 LMT, and 2021-22 was 72.15 LMT.
As against 109 million tonnes produced last year, this year's production is estimated to reach only 105 million tonnes.
'Lifting ban will help black marketeers'
"Currently there's instability in the world, if we were to do that (lift the ban), it would only help black marketeers, hoarders and speculators. Neither will it help the really vulnerable and needy countries," Goyal told Reuters at the World Economic Forum (WEF) in Davos, Switzerland.
Also read: From G7 nations to traders to farmers, India's wheat export ban has pleased none
"The smarter way to do it is through the government to government route, by which we can give affordable wheat grain to the most vulnerable poor," he added.
Many wheat importing countries, including members of the G7 nations, have asked India to reconsider its decision to ban overseas sales of wheat. US Agriculture Secretary Tom Vilsack this month said he has "deep concern" about the ban, the news agency's report said.
On Tuesday, International Monetary Fund (IMF) chief Kristalina Georgieva "begged" India to reconsider the ban on wheat exports.
Also read: After wheat, Centre caps sugar exports at 10 million tonnes for 2021-22
"I do have an appreciation for the fact that India needs to feed nearly 1.35 billion people and I do have appreciation for the heatwave that has reduced agricultural productivity, but I would beg India to reconsider as soon as possible because the more countries step into export restrictions, the more others would be tempted to do so and we would end up as a global community less equipped to deal with the crisis," she told NDTV at the WEF.
Govt announces relaxation
On May 17, the government announced some relaxation on the order restricting wheat exports. It said that wherever wheat consignments have been handed over to Customs for examination and have been registered into their systems on or prior to May 13, such consignments would be allowed to be exported.
The government also allowed a wheat consignment headed for Egypt, which was already under loading at the Kandla port. This followed a request by the Egyptian government to permit the wheat cargo that was being loaded at the Kandla port.
Also read: Cargo vessel carrying 1,600 tonnes of wheat from India sinks in Bangladesh river: officials
Talking about the availability of wheat, Commerce Secretary B V R Subrahmanyam had said, "Apart from the food security of India, the government is committed to ensuring food security of neighbours and vulnerable countries."
He said that the control order serves three main purposes: "It maintains the food security for the country, it helps others who are in distress, and maintains India's reliability as a supplier."
He said that the government's order on exports was giving a clear direction to the wheat market. "We do not want the wheat to go in an unregulated manner in places where it might just get either hoarded or it may not serve the purpose of serving the food requirements of vulnerable nations. That's why government to government window has been kept open."