Taking note of the "miseries and difficulties" faced by migrants labourers across the country amid the COVID-19 lockdown, the Supreme Court on Thursday (May 28) asked what steps had the Centre and states taken to help the people.
A three-judge bench, led by Justice Ashok Bhushan and comprising Justices Sanjay Kishan Kaul and MR Shah, asked Solicitor General Tushar Mehta around 50 questions about the providing of food, shelter and transportation to migrant labourers.
Mehta replied that the Centre had taken various steps and the apex Court was fully satisfied with it earlier.
Advertisement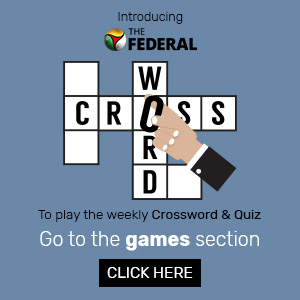 All those who intervene in the migrants' issue must file an affidavit to should show what they had contributed to it, he said, adding that there were "prophets of doom" who only spread negativity. "Don't let anyone use this platform to become a political platform," he urged the court.
Since the lockdown began on March 24, the country has been witnessing the miserable conditions of migrant labourers walking on foot and cycling long distances.
Related news: Why pvt hospitals given free land can't treat COVID-19 patients for free? asks SC
The court said the "transportation of migrants and providing them food" was the major problem. "The first problem is of transport. They are waiting for weeks even after registration. Are these people being asked to shell out any money at any stage? How is the state paying," the judges questioned.
"We accept that it's not possible to transport everyone at the same time. But food and shelter must be given till they can get transport," the court said.
The government termed the situation 'unprecedented' and said around 91 lakh migrants had been transported since the Shramik Special trains became operational on May 1. It said the Railways had served 80 lakh packets of meals and over a crore bottles of drinking water.
"The efforts or the train service will not be stopped till even a single migrant remains," said the Centre.
The SC on May 26 took a suo motu cognizance of "problems and miseries of migrant labourers" stranded in different parts of the country and noted, "inadequacies and certain lapses" in efforts by the Centre and states on the migrants' issue.
Related news: Parliamentary panel to meet on June 3, asks Home Secy to brief on lockdown
On May 27, it asked the Centre and states to provide immediate relief to the stranded migrants and file affidavits on the action taken.