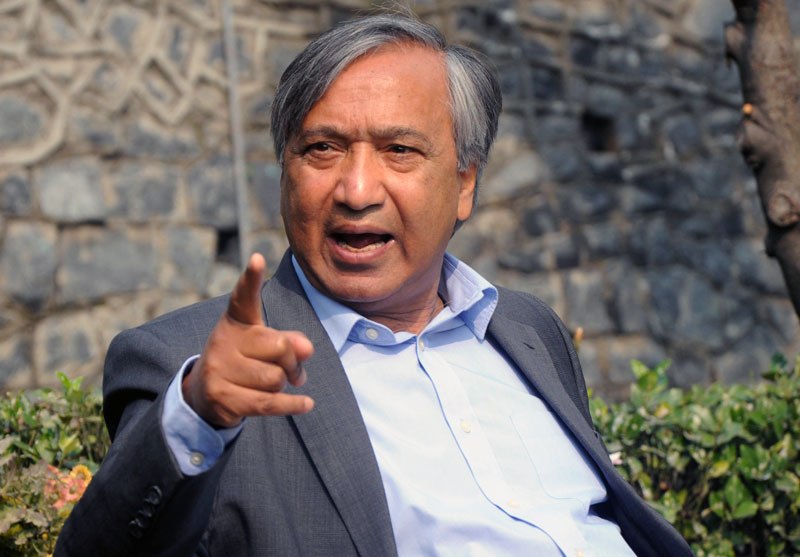 Centre developing Valley? It's just an eyewash, says J&K CPM leader
The Centre has been using multiple agencies to intimidate and silence political opponents under the guise of restoring peace in the valley, alleged senior CPI(M) leader Mohammad Yousuf Tarigami who is in Kannur (Kerala) to attend the party congress.
His comments came after the Enforcement Directorate (ED) summoned former chief minister Omar Abdullah.
Tharigami alleged that the Narendra Modi-led BJP government had been using multiple investigating agencies as a political weapon against its opponents since 2019.
"Farooq Abdulla, Mehbooba Mufti's (former CMs) mother Gulshan Nazir and many other leaders were also summoned and questioned. Is this the way that they are going to restore peace? ED, the Central Bureau of Investigation and the National Investigating Agency are actively working in the state. The threat of Unlawful Activities (Prevention) Act (UAPA) is hanging everywhere. They withdrew Armed Forces (Special Powers) Act (AFSPA) in most parts of North East. And why Kashmir is being singled out? Why are we being pushed against the wall always"? asked Tarigami.
Also Read: BJP's communal politics has further alienated J&K youth: Tarigami
Tharigami reasserted that it's an attempt to intimidate and humiliate political leaders. "We will not get cowed down by such tactics. Now they talk about delimitation and elections thereafter. We don't know when this is going to happen. But how such a political process can take place in such a situation?" asked the senior leader.
Refuting the claim of the Centre that normalcy was being restored in the valley, Tarigami alleged under the guise of restoring power the Centre had been "crushing dissenting voices using the security apparatus".
He also claimed the Centre's claim of "development in the valley" is just an eyewash.
"Nothing has happened on the ground. They are talking about investment. They are talking about jobs in Jammu and Kashmir. What about employment in the rest of the country? They are not providing the people of the valley with even basic needs. The Centre is taking decisions on Jammu and Kashmir without consulting the people of the Valley," Tarigami said.
On the controversial film The Kashmir Files, he said, "The mass exodus of Kashmiri Pandits is a painful episode in our history, but using pain and bloodshed for marketing someone's politics is not right."