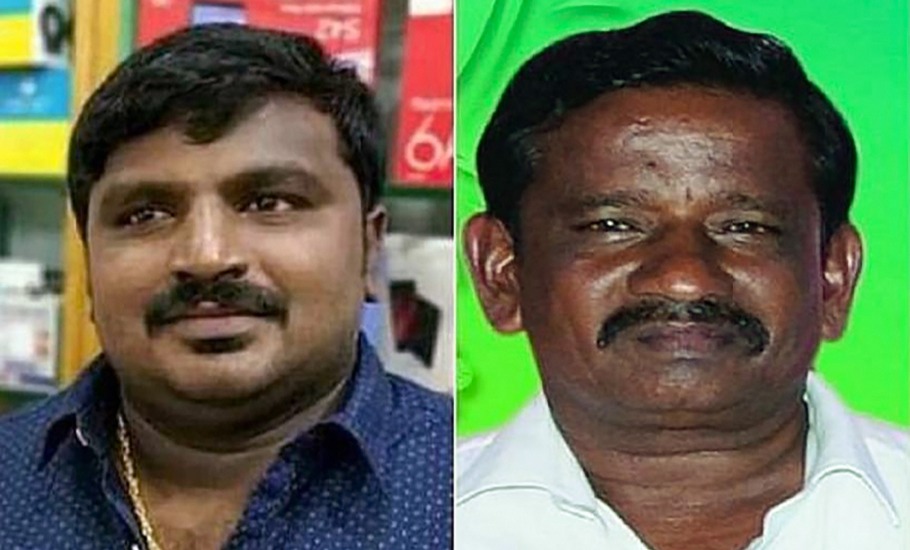 Tamil Nadu Crime Branch- CID police arrested five more policemen in connection with the custodial death of traders P Jayaraj and his son Beniks at Sathankulam in Tuticorin district in Tamil Nadu on July 8(Wednesday).
The arrest was made on a day the CBI registered two FIRs in connection with the custodial death of father-son duo, based on the request from the Tamil Nadu state government.
The arrested accused were Special Sub-Inspector Pauldurai, head constable Samadurai and constables Chelladurai, Veyilumuthu and Francis Thomas.
Advertisement
On Tuesday night, as many as 10 policemen and four volunteers believed to be from Friends of Police were picked up for inquiry. After a 24 hours inquiry, police left the other men and arrested the five accused including SSI Pauldurai.
According to the CB-CID police, the five accused persons had held the father-son duo when Sub-Inspector Raghu Ganesh and Balakrishnan were beating them.
Meanwhile, on Wednesday after filing two FIRs in connection with the case, CBI officials from New Delhi reached Tamil Nadu to take over the investigation.
In the re-registered FIRs, though the CBI adopted the basic FIR registered at the Kovilpatti East police station, it also mentions the case as 'illegal detention, murder, destruction of evidenc, etc' which was not there in the original FIRs.
Earlier, CB-CID police had arrested Sathankulam police inspector Srithar, Sub-Inspector Raghu Ganesh, Balakrishnan and constables Muthurai and Murugan on various charges including murder.