October 21 state bypolls turned out to be a major disappointment for the NDA in Bihar as the ruling coalition managed to win just one of the total five seats. This came as a surprise, given the stupendous performance the coalition had put up in the Lok Sabha elections this May.
The results of the bypolls held in several states on October 21 were announced on Thursday (October 24). In Bihar, bypolls were held in as many as five Assembly segments.
Also read | Layman lays the rules: A message loud and clear in Maharashtra, Haryana
Advertisement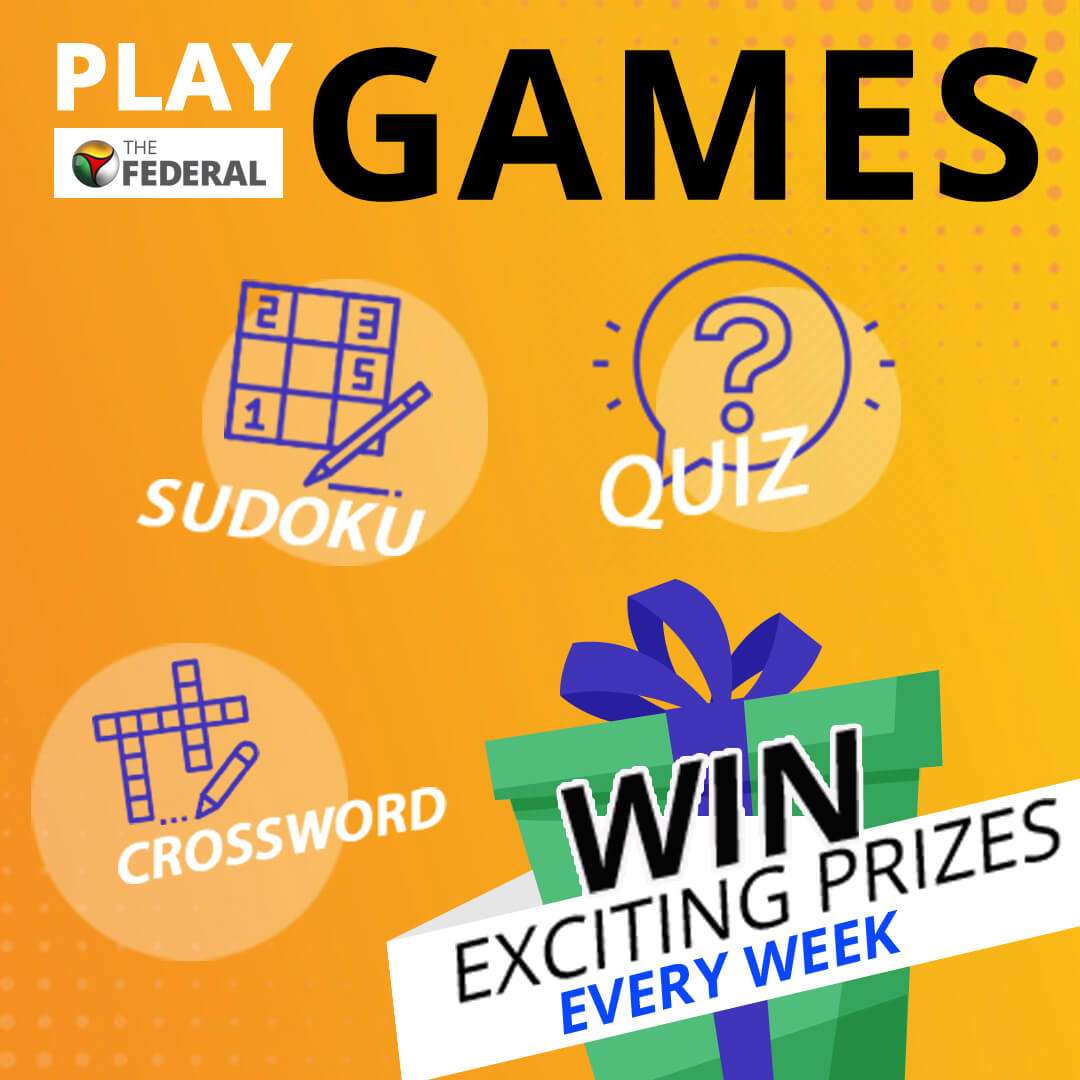 The results gave the once-mighty RJD a reason to smile as it won two seats, while AIMIM gained a toehold in the state, clinching Kishanganj, a Muslim dominated constituency. AIMIM's Qamrul Hoda defeated BJP's Sweety Singh by over 10,000 votes in Kishanganj.
BJP rebel candidate Karnjeet Singh won the Dharaunda seat. The JD(U) could win only Nathnagar, where its candidate Laxmi Kant Mandal beat Rabia Khatun of the RJD by little over 5,000 votes.
The RJD, which had drawn a blank in the Lok Sabha polls, made a comeback of sorts when it wrested Simri Bakhtiarpur and Belhar from the JD(U) by impressive margins. In Daraundha assembly constituency, the JD(U) fielded Ajay Singh, a local muscleman, who lost to Karnjeet Singh alias Vyas Singh, an Independent candidate, by over 27,000 votes.
Samajwadis win big in UP
Meanwhile, in Uttar Pradesh, the Samajwadi Party turned out to be a major gainer as it wrested one seat each from the BJP and the BSP. The NDA won eight seats, one less than it held, of the total 11 which went to the polls on October 21, the results revealed on Thursday.
The SP wrested Zaidpur seat from the ruling BJP and Jalalpur seat from the BSP, while retaining Rampur. The BJP bagged seven seats and its ally Apna Dal (S) one. The saffron party retained Balha, Gangoh, Manikpur, Ghosi, Iglas, Lucknow Cantt and Govindnagar, while Apna Dal (S) retained Pratapgarh.
Also read | Haryana's fractured mandate sets up race for allies: The chase begins
Meanwhile in Tamil Nadu, the ruling AIADMK wrested both the Assembly constituencies, Nanguneri and Vikravandi, from the opposition DMK.
The victory is being seen as a comeback for the ruling party, especially in view of the massive setback it suffered in the Lok Sabha elections and the state bypolls held this May.
In Vikravandi, AIADMK's R Muthamilselvan secured over 60% votes while DMK's N Pugazhenthi managed to win only 35%. In Nanguneri, AIADMK's V Narayanan secured over 55% votes while Congress's R Manoharan bagged only 35%.
Also read | Sena roars in NDA win, Pawar play eats into saffron votes
With victory in these two segments, the AIADMK's strength in the Assembly now stands at 125 as opposed to DMK's 100 and Congress's seven.
Meanwhile, the ruling Congress in Puducherry retained the Kamaraj Nagar Assembly seat with its nominee A John Kumar emerging victorious in the bypoll, defeating his nearest AINRC rival S Bhuvaneswarane by a margin of 7,170 votes.
While John Kumar polled 14,782 votes out of the total 24,310 polled in the by-election held on October 21, the AINRC nominee secured 7,612 votes.
BJP draws blank in Kerala
The opposition Congress-led UDF in Kerala clinched victory in three Assembly segments, while the ruling LDF won in two seats where bypolls were held on October 21. The BJP has drawn a blank in the bypolls.
Of the three seats where UDF bagged victory in, Congress won in two, Aroor and Ernakulam, while the Indian Union Muslim League (IUML) in one, Manjeshwaram. The LDF won in the Congress strongholds, Vattiyurkavu and Konni.
Also read | Curious case of Latur result: NOTA finishes second, Sena loses deposit
The Congress managed to bag victory in the Aroor segment after 58 years as Shanimol Usman won by a margin of 2,079 votes. UDF candidate TJ Vinod retained the Eranakulam seat by winning it by a margin of by over 3,750 votes while IUML's MC Kamarudheen won in Manjeshwaram by a margin of 7,923.
LDF's VK Prasanth wrested the Vattiyurkavu seat by a margin of 14,465 votes and KU Jenish Kumar won in Konni by a margin of 9,953 votes.
Also read | How the dynasties fared in Maharashtra election
Meanwhile in Rajasthan, the ruling Congress in Rajasthan won the Assembly bypoll to Mandawa seat while the Rashtriya Loktantrik Party (RLP) retained the Khinwsar constituency.
The BJP and RLP had contested the bypoll to Khinwsar seat in alliance. RLP's Narayan Beniwal defeated Congress's Harendra Mirdha by a margin of 4,630 votes in Khinwsar. In Mandawa, Congress's Rita Chaudhary defeated BJP's Sushila Sigra by a margin of 33,704 votes. Chaudhary got 59.33% of the total votes polled.
Political turncoats lose in Gujarat
The opposition Congress and ruling BJP won three seats each in the bypolls to six assembly constituencies in Gujarat. The Congress managed to wrest one seat away from the BJP.
It may be noted that Congress turncoat MLAs Alpesh Thakor and Dhavalsinh Zala, who contested on BJP ticket, lost. The results take the Congress' tally in the 182-member House to 72, and that of the BJP to 103.
Meanwhile in Madhya Pradesh, the Congress wrested back its traditional Jhabua Assembly seat from the BJP. Congress candidate and former Union minister Kantilal Bhuria won by margin of over 27,804 votes, defeating BJP's Bhanu Bhuria, who was contesting his maiden election, an official said. Kantilal Bhuria polled 96,155 votes while his BJP rival got 68,351 votes, the official said.
Also read | KCR keeps winning streak intact despite unpopular decisions, graft charges
In Telangana, the ruling TRS won the bypoll to Huzurnagar Assembly constituency by a margin of more than 43,000 votes over its nearest Congress rival N Padmavati Reddy.
TRS nominee S Saidi Reddy polled 1,13,095 while 69,737 votes were polled in favour of the Congress candidate, according to figures put out by the Chief electoral Officer.
Congress wins 3, Akali 1 in Punjab
The ruling Congress in Punjab clinched victory in three Assembly seats while Shiromani Akali Dal (SAD) won one in the state bypolls. The three seats where Congress won are Jalalabad, Phagwara and Mukerian, whereas the SAD bagged victory in Dakha.
Also watch | A quick look at Assembly 2019 trends
Officials said that Congress's Raminder Awla defeated SAD's Raj Singh Dibipura by a margin of 16,633 votes in Jalalabad. In Phagwara, Congress's Balwinder Singh Dhaliwal defeated BJP's Rajesh Bagha by a margin of 26,116 votes. Similarly in Mukerian, Congress's Indu Bala defeated BJP's Jangi Lal Mahajan by a margin of 3,440.
In a blow to the ruling party, SAD's Manpreet Singh Ayali defeated Congress nominee Sandeep Singh Sandhu by a margin of 14,672 votes in Dakha.
BJD wins Odisha's Bijepur by record margin
Ruling Biju Janata Dal (BJD) candidate Rita Sahu clinched victory in the bypoll to the Bijepur Assembly constituency in Odisha, defeating her BJP rival Sanat Kumar Gartia by a record margin of 97,990 votes.
This was the third time elections were held to the Bijepur seat in 20 months. The bypoll was necessitated this time as Chief Minister Naveen Patnaik resigned from the seat and retained his traditional Hinjilicut seat in Ganjam district.
Also read | Non-BJP outfits should join hands with Cong: Hooda
Meanwhile, the ruling BJP in Himachal Pradesh retained both Dharamshala and Pachhad seats as its candidates Reena Kashyap and Vishal Nehria won the bypolls held on October 21.
In Pachhad, BJP's Kashyap defeated Congress's Gangu Ram Musafir by a margin of 2,742 votes. Rebel BJP candidate Dayal Pyari, who contested as an independent, finished a distant third. In Dharamshala, BJP's Nehria defeated independent candidate Rakesh Kumar, who was a saffron party rebel, by a margin of 6,758 votes.
Also read | Fadnavis and Khattar are BJP's comeback kings, reveal exit polls
In Chhattisgarh, the Congress bagged victory in the Chitrakot Assembly bypoll as its candidate Rajman Benzam defeated BJP's Lachhuram Kashyap by a margin of 17,862 votes.
Benzam polled 62,097 votes while Kashyap secured 44,235 votes. The bypoll to Chitrakot was necessitated after Congress MLA Deepak Baij got elected to the Lok Sabha from Bastar.
BJP, allies shine in Northeast
United Democratic Party (UDP) candidate Balajied Kupar Synrem won the bypoll to Shella Assembly constituency in Meghalaya by over 6,000 votes, EC officials said.
With this victory, UDP, which is part of the ruling alliance in the state, now has nine MLAs in the 60-member Meghalaya Assembly.
Also read | Sena set for hard bargain with BJP over govt formation, CM post
The seat was earlier held by former CM Donkupar Roy, who died earlier this year. His son Synrem contested the bypolls from his seat this time and secured 12,002 votes as against his nearest rival Grace Mary Kharpuri, who bagged 5,781 votes.
In Assam, the ruling BJP retained three of the four seats where bypolls were held, while the opposition AIUDF wrested one seat, Jania, from the Congress, pushing the saffron party to the third position. BJP candidates won Ratabari, Sonari and Rangapara constituencies.
In Arunachal Pradesh, BJP-backed Independent candidate Chakat Aboh won the by-poll for the Khonsa West seat.
Also read | Maharashtra unit of BJP proposes Bharat Ratna for Savarkar
In Sikkim, Chief Minister Prem Singh Tamang, aka PS Golay, won the by-poll to the Poklok Kamrang Assembly seat by a margin of 8,953 votes while Sikkim Krantikari Morcha (SKM) ally BJP registered its first-ever electoral victory in the state by winning two seats.
Golay, the SKM founder, defeated his nearest rival Moses Rai of the Sikkim Democratic Front (SDF) with 10,811 votes as against Rai's 1,858 votes. BJP candidates Sonam TSH Venchungpa and Yong Tshering Lepcha won from Martam Rumtek and Gangtok Assembly constituencies respectively.
(With inputs from agencies)