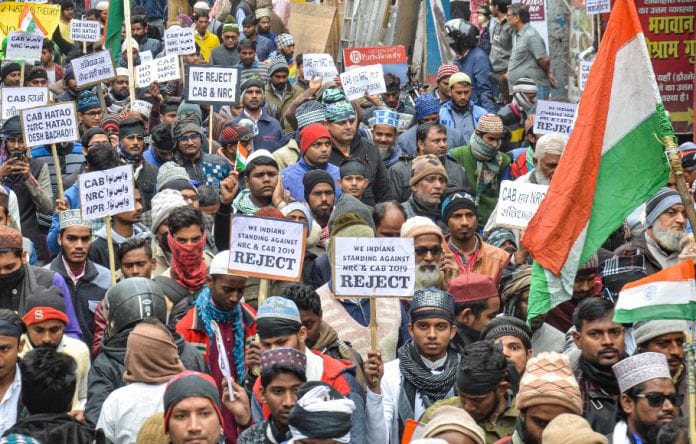 Bharatiya Janata Party (BJP) leaders have now stoked a fresh controversy with statements on how the government, according to them, should treat dissent. In the backdrop of protests against the new citizenship law, saffron leaders in Uttar Pradesh and West Bengal are now on the same page, both batting for brutal action on agitators.
Uttar Pradesh witnessed massive violence during anti-Citizenship Amendment Act (CAA) protests last month, resulting in the death of at least 19 protesters. The state has met the violence with an iron fist, resorting to opening fire on unarmed protesters and Chief Minister Yogi Adityanath vying for avenging the destruction.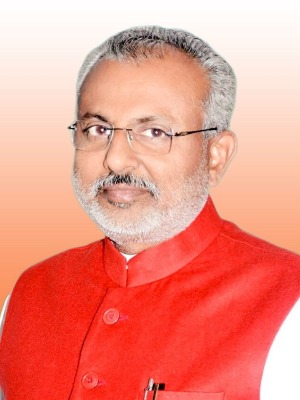 Nearly a month later, even though the tension is yet to scale down, state BJP leader Raghuraj Singh has raised a new demand, saying those raising slogans against the government will be buried alive. He made the statement on Sunday while addressing a rally in Aligarh to create awareness about the CAA.
Warning "these handful of people, one per cent criminal and corrupt people" against saying "murdabad" to Prime Minister Narendra Modi and Chief Minster Adityanath, he said, "I will bury you alive." "Yogi and Modi are not the ones who will get perturbed. Yogi-Modi will run the country and run it like this only," Singh said.
Also read | Shops sealed over violence in Uttar Pradesh after Yogi's 'revenge' remark
"Those taking money from Dawood Ibrahim and troubling our officers, and Muslims will be beaten up badly," he said. Singh, who hails from Aligarh, was apparently referring to protests held by students of Aligarh Muslim University against the CAA recently.
The BJP immediately distanced itself from Singh's controversial remarks, with party spokesperson Chandramohan saying "Raghuraj Singh is neither a minister nor an MLA." Labour Welfare Council chairman Sunil Bharala said Raghuraj Singh is an advisor in a unit of Labour Department.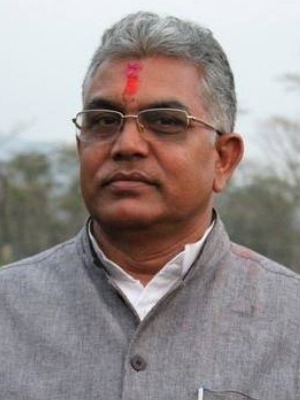 On the same day, BJP's West Bengal unit president Dilip Ghosh hailed the police action on protesters in Uttar Pradesh and Karnataka. He said those damaging public property during anti-citizenship law protests were being "shot like dogs" in states ruled by the BJP.
Addressing a public meeting in West Bengal's Nadia district, Ghosh came down heavily on Chief Minister Mamata Banerjee "for not opening fire and ordering lathi-charge" on those destroying railway property and public transport during anti-CAA protests last December.
"Is it the father's property of those who are setting public property on fire? How can they destroy government property built on taxpayers' money! The governments of Uttar Pradesh, Assam and Karnataka did the right thing by opening fire on these anti-national elements (during anti-CAA protests)," said Ghosh.
Also read | This isn't UP, here firing won't happen: Didi on 'shot like dogs' remark
He said those involved in arson and damaging public property will be shot "like the same way in Uttar Pradesh". "They will come here, enjoy all the facilities and destroy country's property. Is it their zamindari!" he asked. Ghosh also called for identifying those "sabotaging the interests" of Hindu Bengalis.
The remark drew criticism from Union minister Babul Supriyo and opposition leaders, including Chief Minister Mamata Banerjee. "Very irresponsible of Dilip da to have said what he said," said Supriyo in a tweet on Monday, and also clarified that the BJP has nothing to do with Ghosh's comments.
Banerjee hit back at Ghosh saying, "It's shameful. How can you say this? It's a shame to even take his name. You're promoting firing. This isn't UP. Here firing won't happen. Understand that if tomorrow something untoward happens, you'll be equally responsible. You want to kill people for protesting?"
(With inputs from agencies)