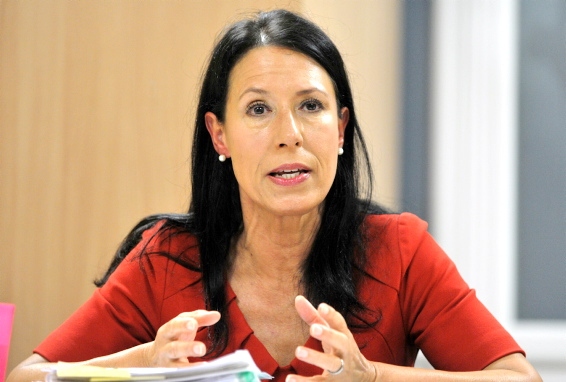 Debbie Abrahams, a British MP, critical of the government's stand on Kashmir claimed that she had been denied entry into India and was 'waiting to be deported.'
A member of the British Parliament and the Chair of the All Party Parliamentary Group for Kashmir, Abrahams was told that her e-visa had been rejected as soon as she landed in New Delhi.
She also alleged that she was "treated like a criminal" and was taken to the deportee cell after her flight landed around 8:50 Monday (February 17) morning.
Advertisement
"Along with everyone else, I presented myself at the immigration desk with my documents including my e-visa, had my photograph taken and then the official looked at his screen and started shaking his head. Then he told me my visa was rejected, took my passport and disappeared for about 10 minutes. When he came back he was very rude and aggressive, shouting at me to 'come with me'," said the British MP in a statement.
She added that she asked the airport official to not speak to her in a rude manner despite which he continued.
Related news: India rejects UN chief's offer to mediate on Kashmir issue
Further, she said when inquiring regarding her passport, the authorities did not know anything and got no answers.
"Even the person who seemed to be in charge said he didn't know and was really sorry about what had happened. So now I am just waiting to be deported… unless the Indian Government has a change of heart. I'm prepared to let the fact that I've been treated like a criminal go, and I hope they will let me visit my family and friends," Ms Abrahams said.
Abrahams had posted a letter she wrote on August 5, 2019, the day the government abrogated Article 370, ending special status to Jammu and Kashmir and enforced restrictions to avoid any violent protests.
Her allegations have been denied by the government.
A Home Ministry spokesperson said her e-visa, which was valid till October 2020, had been cancelled and that the British parliamentarian had been duly informed. She arrived in Delhi despite knowing this fact.