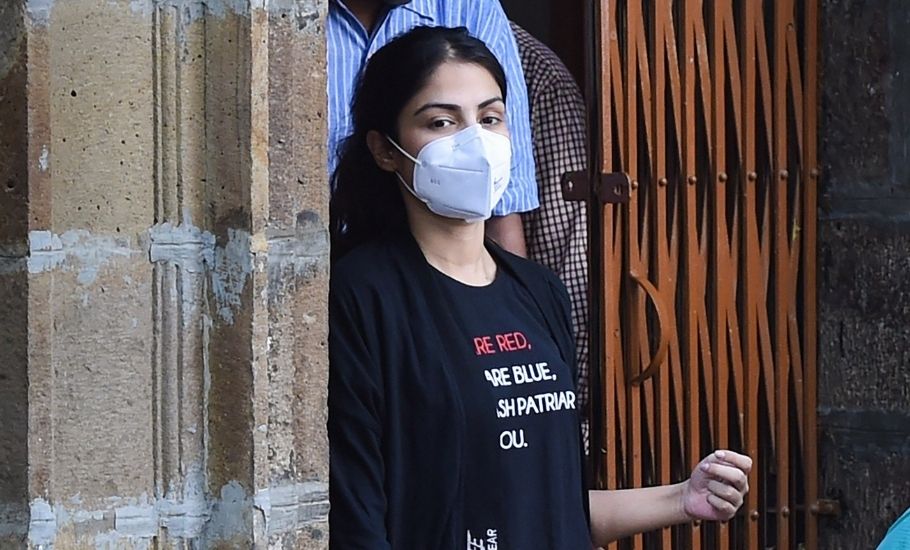 Actor Rhea Chakraborty, her brother Showik and 31 others have been named in a chargesheet submitted by the Narcotics Control Bureau (NCB) in a special court in Mumbai on Friday in connection to the Bollywood drugs mafia probe, which began following the death of actor Sushant Singh Rajput.
Reports say the chargesheet which runs into a whopping 12,000 pages with 50,000 pages of annexure mentions details of WhatsApp chats between the accused, as well as their call records and bank documents as evidence. The chargesheet which was carried to the court in two trunks also contains the statements of more than 200 witnesses. It will be verified by the court before the copies are sent to the accused.
Related news: Bollywood drugs case: Rhea gets bail, brother Showik's plea rejected
Advertisement
Apart from Rhea and Showik, the chargesheet also names Sushant's former manager Samuel Miranda, his household help Dipesh Sawant, drug peddler Anuj Keshwani, Agisilaos Demetriades, the brother of actor Arjun Rampal's South African girlfriend Gabriella, Kshitij Prasad, a former executive producer with Karan Johar's Dharma Productions and two college students, in the case.
While Rhea and Showik are out on bail, Kshitij, from whom the NCB claims to have seized drugs, and three others are in jail.
Sushant was found hanging in his Bandra residence on June 14, 2020. While police prima facie called it suicide, the public suspecting murder demanded an investigation into the actor's death. It was during the probe that the investigating agencies stumbled upon the drugs link to the actor's death, the first clue being Rhea allegedly sourcing drugs for Sushant.
NCB had subsequently questioned several Bollywood actors including Deepika Padukone, Sara Ali Khan, Sharaddha Kapoor and Rakul Preet Singh.