After more than 100 days of raging, the fire in the oil well at Baghjan in Assam's Tinsukia district has been finally brought under control. Oil India Limited (OIL) authorities said that it has been tamed by diverting the gas at the site which is around 530-kilometre east of state capital Guwahati.
It is believed that at least three to four weeks' time would be needed to kill the oil well where the blowout occurred.
The oil well caught fire on June 9 after it developed a leakage on May 27, following which gas and condensate oil continued to emit from the well causing massive destruction.
Advertisement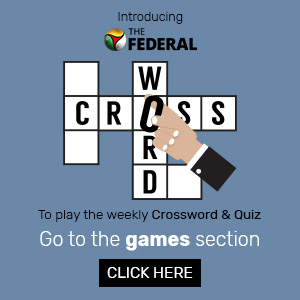 "The flame has been doused because the BOP (blow out preventer) has been closed and the gas diverted. With the purpose of reducing the surface level well head pressure of the blowout well, the process for restoration of diversion of flow of gas from the well head to Baghjan EPS (Early Production System) and two flare pits were successfully implemented on Sunday," OIL spokesperson Tridiv Hazarika told The Federal.
Hazarika said that the diversion was possible after closing the BOP and flaring part of the gas which was diverted to two flare pits.
"Well head pressures and related parameters are being monitored constantly and once the whole system is stabilized, the next line of actions will be undertaken for well killing operation," he added.
The BOP is a very heavy metal cover weighing several tonnes that is placed at the mouth of any gas or oil well to stop leakage of the fuel from under the ground.
Related news: 100 days and counting: Baghjan oil well fire continues to burn
"We have stopped the gas from releasing vertically and there is no monstrous fire like before. We tried to stop the gas from coming out vertically and diverted it to other areas through pipelines. Now, partial gas is going to our production centre and some is being burnt," Hazarika added.
But this is believed to be a temporary relief till the well is killed.
Earlier, they had a brief success when the BOP Stack over the well head was placed properly on August 17, but the operation had to be suspended following rupture of a casing valve the next day.
 So far, three persons – two fire fighters and one engineer – have lost their lives in the blowout.
Assam commerce and industries minister Chandra Mohan Patowary recently said that it might take several weeks to complete the killing operation of the well. He said that a team of experts from Canada carrying modern equipment is on the way to Baghjan to kill the well through 'snubbing technology'. Another team of foreign experts is already working at the site.