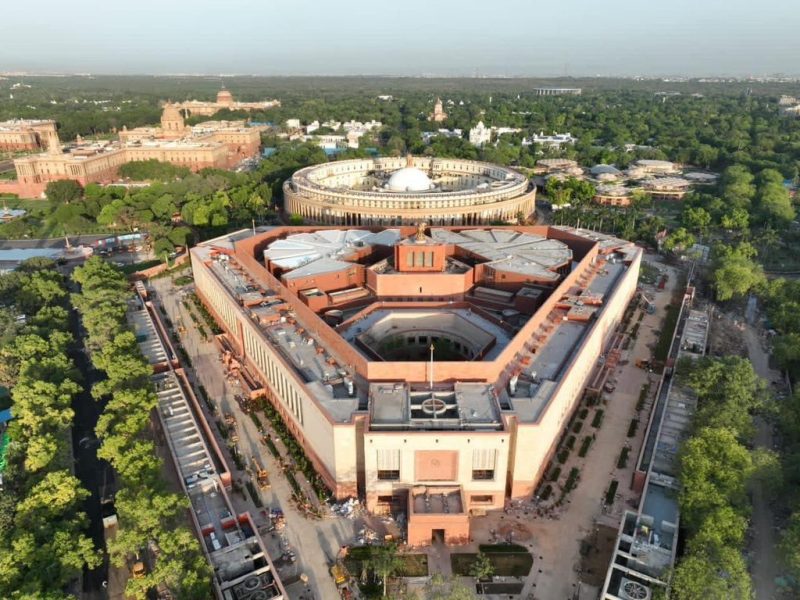 People will bury you in same coffin in 2024: BJP hits out at RJD for Parliament jibe
The Rashtriya Janata Dal (RJD) drew a sharp response from the BJP, after the party had likened the architecture of the new Parliament building to a coffin. The BJP quickly hit back saying that the people would metaphorically bury the RJD in such a coffin during the 2024 Lok Sabha polls.
ये क्या है? pic.twitter.com/9NF9iSqh4L

— Rashtriya Janata Dal (@RJDforIndia) May 28, 2023
As the new building was inaugurated by Prime Minister Narendra Modi, the ruling party in Bihar put out a tweet that showed a coffin and the new legislature building side by side and asked, "What is this?"
Hitting back, BJP spokesperson Gaurav Bhatia said, "People of the country will bury you in the same coffin in 2024 and will not give you the opportunity to enter the new temple of democracy. It is decided that the parliament building belongs to the country and the coffin to you."
Also Read: New Parliament inauguration: May this building be a cradle of empowerment, says Modi
Bhatia said the inauguration marked a historic moment and parties such as the RJD will keep crying hoarse.
(With agency inputs)