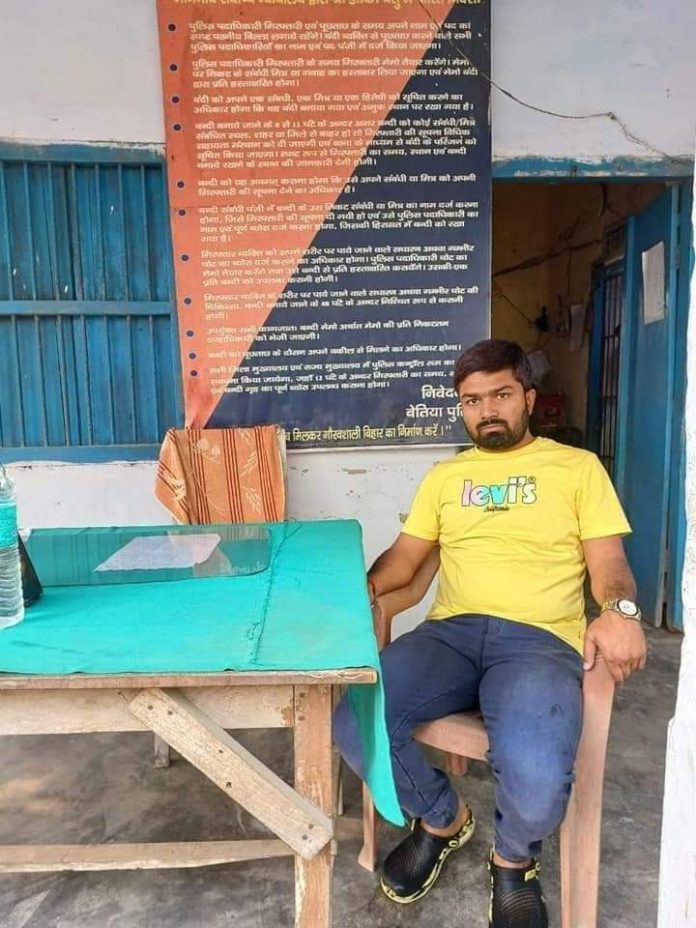 Booked for reportedly making fake videos of Bihari migrant workers in Tamil Nadu, popular YouTuber Manish Kashyap was on Saturday arrested at the Jagdishpur police station of Bettiah in the West Champaran district.
Kashyap is accused of circulating false and misleading videos about Bihar residents working in Tamil Nadu. Several cases were registered against him by the police in both the states. This is the third arrest in the case. Economic Offences Unit (EOU) of Bihar Police also reached his home to attach his properties.
Opinion: Migrants are here to stay; fake video campaign in TN had to fall apart
"Kashyap surrendered before the police on Saturday fearing arrest and attachment of his belongings," a statement issued by the EOU said. The EOU has registered three cases against Kashyap and others on the charges of "indulging in spreading fake videos of migrants being killed and beaten up in Tamil Nadu on social media".
तमिलनाडु में कामकाजी बिहार के निवासियों के लिए असत्य, भ्रामक एवं उन्माद फ़ैलाने वाले वीडियो को प्रसारित करने एवं आर्थिक अपराध थाना कांड सं0 3/23 तथा 4/23 के अभियुक्त मनीष कश्यप ने बिहार पुलिस एवं EOU के दबिश के कारण बेतिया के जगदीशपुर थाने में किया आत्मसमर्पण।#BiharPolice

— Bihar Police (@bihar_police) March 18, 2023
The Bihar Police had constituted a special team after procuring arrest warrants for Manish Kashyap and Yuvraj Singh Rajput on March 15, and conducted raids in other states to arrest them. Six teams constituted by the EOU along with Patna and Champaran Police were continuously conducting raids on his locations at various places and hideouts since Friday.
Earlier, the police had found evidence of financial irregularities against Manish Kashyap and froze all his bank accounts. Police had also charged him with spreading misleading information through his official Twitter handle by posting a fake picture of his arrest.
Also read: Another FIR registered by Bihar Police for fake videos of attacks on migrants in TN
The EOU had on March 6 registered its first FIR in connection with the case and booked four persons, including Kashyap. EOU officials have already arrested Aman Kumar from Jamui in connection with its investigation into the first FIR. Those named in that FIR included Aman Kumar, Rakesh Tiwary, Yuvraj Singh Rajput, and Manish Kashyap.
The EOU probe had found that 30 fake videos of migrants getting beaten up and killed in Tamil Nadu were widely shared on social media, spreading panic among the labourers and forcing them to flee the southern state.
The Tamil Nadu Police have also registered 13 cases to probe the matter. Earlier, the Bihar government had also sent a team of top officials to Tamil Nadu to coordinate with officers who were probing the matter in the southern state.