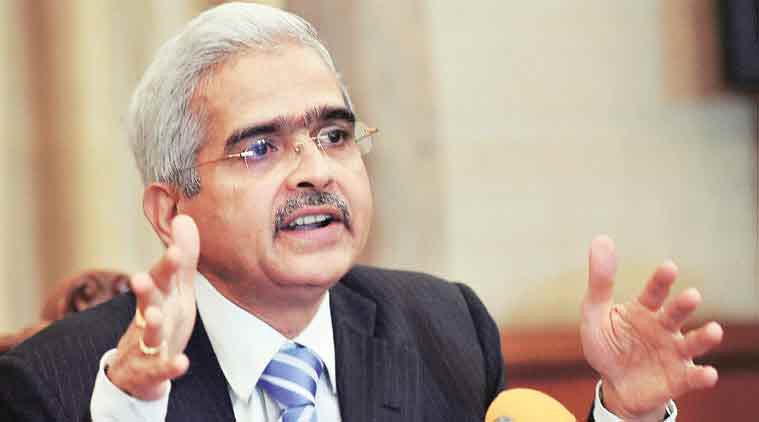 Banks 'stable', RBI has enough 'ammunition' to fight COVID crisis: Governor
The Reserve Bank of India has enough "ammunition" through rate cuts and policy actions to tide over any economic crisis brought on by COVID-19, Governor Shaktikanta Das said on Thursday.
Stating that banks continue to remain "stable" during the pandemic, he said, "We have not exhausted our ammunition, whether on rate cuts or other policy actions." He said the central bank will follow a "careful trajectory" while considering unwinding its COVID-related measures after the pandemic is brought under control.
"We have not exhausted our ammunition, whether on rate cuts or other policy actions," Das said. "By no sense should it be assumed that RBI will unwind the measures soon," he said. "Once there is clarity on COVID-19 curve and other aspects, the RBI will start giving its estimates on inflation and growth," said Das.
Relevant News: Infrastructure push can reignite economic growth, says Shaktikanta Das
The RBI had announced a loan moratorium till August 31. Earlier, this month, it also allowed banks to restructure loans by offering lower interest rates and extending repayment period.
Last week, Das had said that the loan restructuring plan announced on August 7 will help revive the economy and said it will not result in any substantial increase in the NPA in the banking system.
On August 6, the RBI had left interest rates unchanged at 4 per cent in an attempt to control rising inflation but said it would maintain an accommodative stand. Das had then said that the economy looked very weak amid the coronavirus outbreak.
Relevant News: Yes Bank resolution to be done 'very swiftly', says Shaktikanta Das
The Monetary Policy Committee (MPC) had in its meeting from August 4-6 had unanimously voted to maintain the status quo.
The MPC also decided to "continue with the accommodative stance of the monetary policy as long as necessary to revive growth". Das had said the central bank would remain "watchful for a durable reduction in inflation" to support economic revival.
The CPI inflation stood at 6.93 per cent in July, higher than the upper band of 2-6 per cent targeted by the MPC.