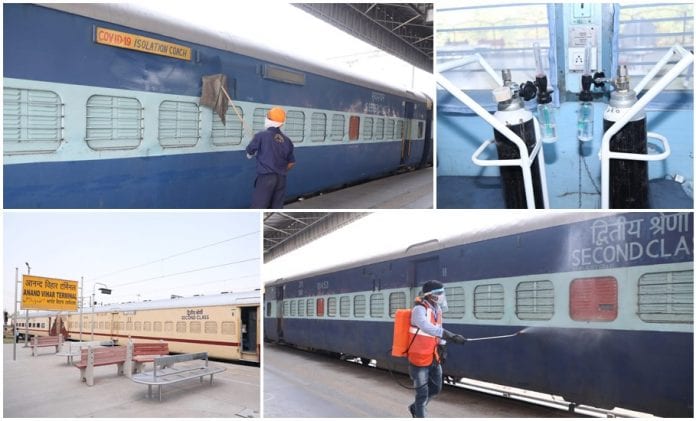 Mandated by the Health Ministry to use non-air conditioned coaches for COVID-19 isolation care centres, Indian Railways is now experimenting with various ways to cool down the interiors of train coaches amidst the summer season.
Some of these options include bamboo blinds on windows and bubble-wrap on the roof as well as heat-resistant coating and portable coolers. Authorities are also using cover-sheets over the coaches to keep the heat out and the interiors cool. These measures will, however, bring the inside temperature down by up 1 degree celsius only, according to an official.
In association with IIT Bombay, a trial had been carried out by placing portable coolers inside the coaches. The temperature reduced of up to three degrees celsius by using the portable coolers.
Advertisement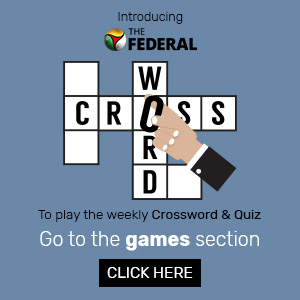 The Northern Railways zone has also coated the roof of isolation coaches with heat-reflective paint as a trial and found that the temperature inside can be reduced up to 2.2 degrees Celsius using this method.
Covid-19 से प्रभावित लोगों के उपचार और उन्हें आइसोलेशन में रखने के लिए आनंद विहार स्टेशन, दिल्ली में कोविड केयर कोचेस की व्यवस्था की गई है।

ये कोचेस मेडिकल उपकरणों सहित अन्य सुविधाओं से लैस हैं। pic.twitter.com/zgtcj8f7iu

— Piyush Goyal (@PiyushGoyal) June 16, 2020
The COVID-19 care centres are quipped with handheld showers, mosquito nets, bio-toilets, power sockets, oxygen cylinders and more such facilities, for the comfort of patients. Indian Railways has converted 5,321 non-AC sleeper class ICF coaches and developed them into COVID care level-1 centres for patients with mild symptoms or those suspected to have the infection.
Suspected and confirmed cases will be kept in separate coaches. 960 isolation coaches in five states have already been deployed. These include 503 coaches in Delhi and 372 in Uttar Pradesh.
In these isolation centres, the sleeper coach is divided into eight bays or cabins with each having the capacity for 16 beds. Each coach will have three toilets- one western and two Indian style as well as one bathroom, equipped with handshowers, mug, bucket, and abathroom stool. Chlorine tablets have been placed in the chambers of the bio-toilets, which have bio-enzymes in their tanks to decrease germs caused by human waste.
1) Sh.V.K.Yadav, the Chairman Railway Board conducted an inspection of Isolation Coaches deployed for Covid Care Centres (CCC) at Anand Vihar Terminal this evening. pic.twitter.com/F4u1NywSdj

— Northern Railway (@RailwayNorthern) June 18, 2020
In these coaches, adequate space has been created to hold IV fluid bottles, extra bottle holders and some clamps have been provided to hang the utilities. Two oxygen cylinders with clamping arrangement have also been provided.
RELATED NEWS: Indian Railways deploys isolation coaches for COVID-19 patients in Delhi
For the segregation of medical waste, there are three different colour-coded dustbins, and mosquito nets have been installed on windows.
According to guidelines of the Health Ministry, the coaches will be decontaminated everyday with disinfectants – freshly prepared with one per cent hypochlorite, and a detergent solution. The surface mopping of floors and cleaning of bathrooms, beds and other related items in the coaches will be carried out thoroughly.