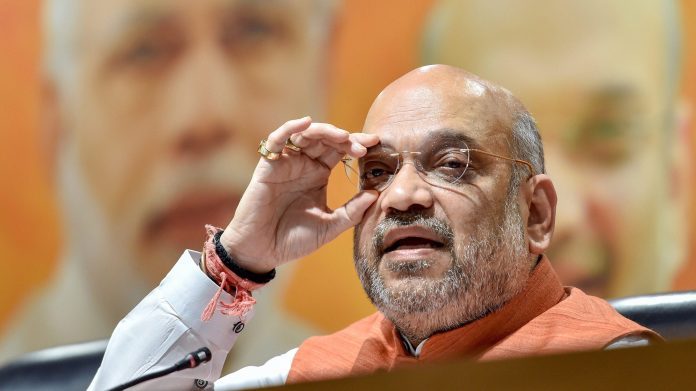 Union Home Minister Amit Shah on Saturday (May 9) said he is "totally healthy" and not suffering from any disease, dismissing rumours about his health that have been circulating on social media.
Taking to Twitter, Shah said in Hindi that rumours about his health conditions have spread on social media. "In fact, many have tweeted even wishing for my death," he said.
मेरे स्वास्थ्य की चिंता करने वाले सभी लोगों को मेरा संदेश। pic.twitter.com/F72Xtoqmg9

— Amit Shah (@AmitShah) May 9, 2020
Advertisement
"I am totally healthy and I am not suffering from any disease," he clarified in the statement in Hindi which was posted on his Twitter handle.
Shah said with the country fighting the COVID-19 pandemic, he did not pay attention to these rumours initially since he was doing his duties as home minister. He added that he was clarifying things today because lakhs of BJP workers had expressed concern over the past couple of days.
"But millions of my party workers and my well-wishers have expressed a lot of concern since the last two days. I cannot ignore their concern. So I want to clarify today that I am perfectly healthy and I do not have any disease," said Shah.
The Home Minister, pointing to Hindu beliefs, said such speculation about his health would only make him stronger. "I request people to stop indulging in such talks and let me do my work, they should also go about their business," he added.
However, he also said that he had "no ill-will or malice" towards people who had spread these rumours. "Thank you to you too," he said.