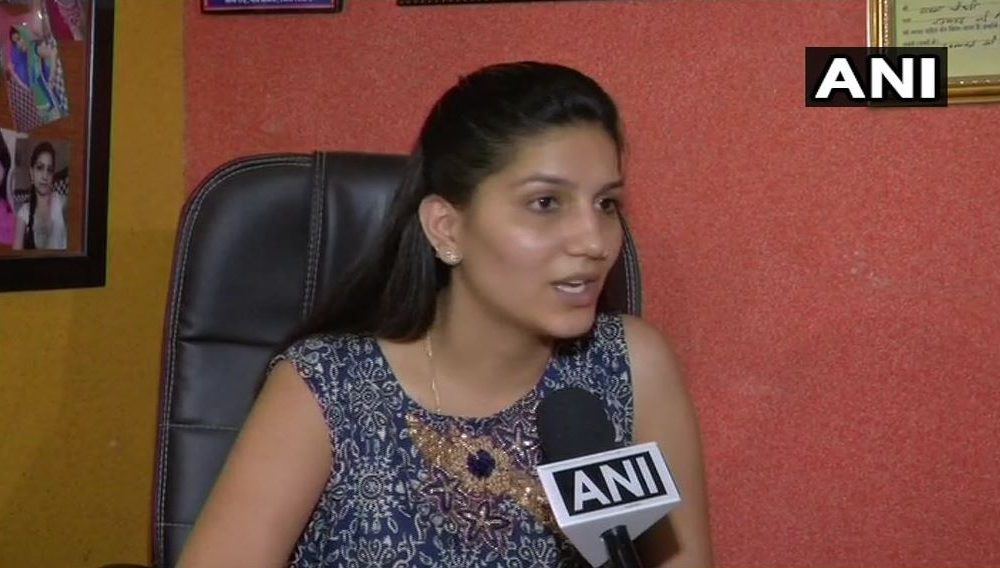 After rumours of joining Congress, singer Sapna Chaudhary joins BJP
Haryanvi singer Sapna Chaudhary on Sunday (June 7) joined the Bharatiya Janata Party at a membership drive in the presence of Delhi party president Manoj Tiwari and former Madhya Pradesh chief minister Shivraj Singh Chouhan.
"There was no need to think twice. I was highly impressed by BJP's work. BJP is a great party and I have taken its membership," Choudhary was quoted as saying by news agency ANI.
Also Read: Will Telugu megastar Chiranjeevi join BJP?
In March, it was rumoured that Chaudhary had joined the Congress after Uttar Pradesh Congress chief Raj Babbar tweeted a photo of her along with the party's general secretary Priyanka Gandhi Vadra. Reports speculated that the Congress would field Chaudhary from Mathura against BJP's Hema Malini.
However, she had denied joining the party. Thereafter, Tiwari had come out in support of Chaudhary and had said he would be happy if she joined the saffron party.