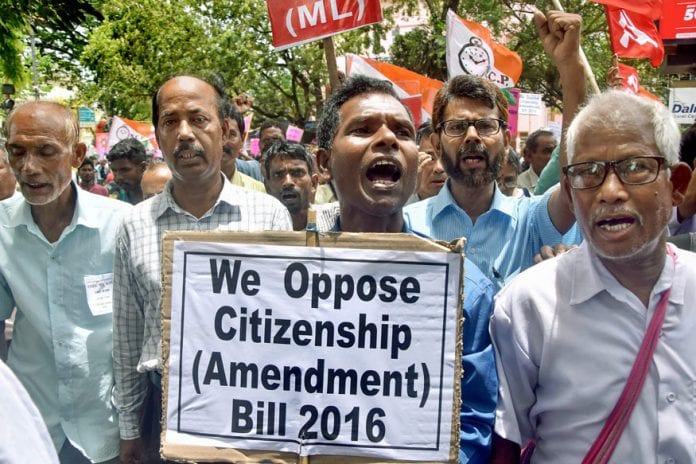 The Dravida Munnetra Kazhagam's (DMK's) mouthpiece carried an editorial on Monday (December 9) explaining how the Citizenship (Amendment) Bill was "unconstitutional" and how the BJP was trying to create numerous problems to divert people's attention from real issues.
However, the editorial did not mention anything about citizenship in India for Sri Lankan refugees.
DMK spokesperson Tamilan Prasanna, on the other hand, said that the party had always supported Sri Lankan refugees. "We have been demanding citizenship for Sri Lankan refugees who migrated to India after 1983. Since we did not support the bill, we did not ask to add Hindu Sri Lankan refugees in the bill," Prasanna said.
However, the All India Anna Dravida Munnetra Kazhagam (AIADMK), which is in alliance with the Bharatiya Janata Party (BJP), has extended its support for the Citizenship (Amendment) Bill, 2019. No party spokesperson was ready to come on record and give his/her opinion.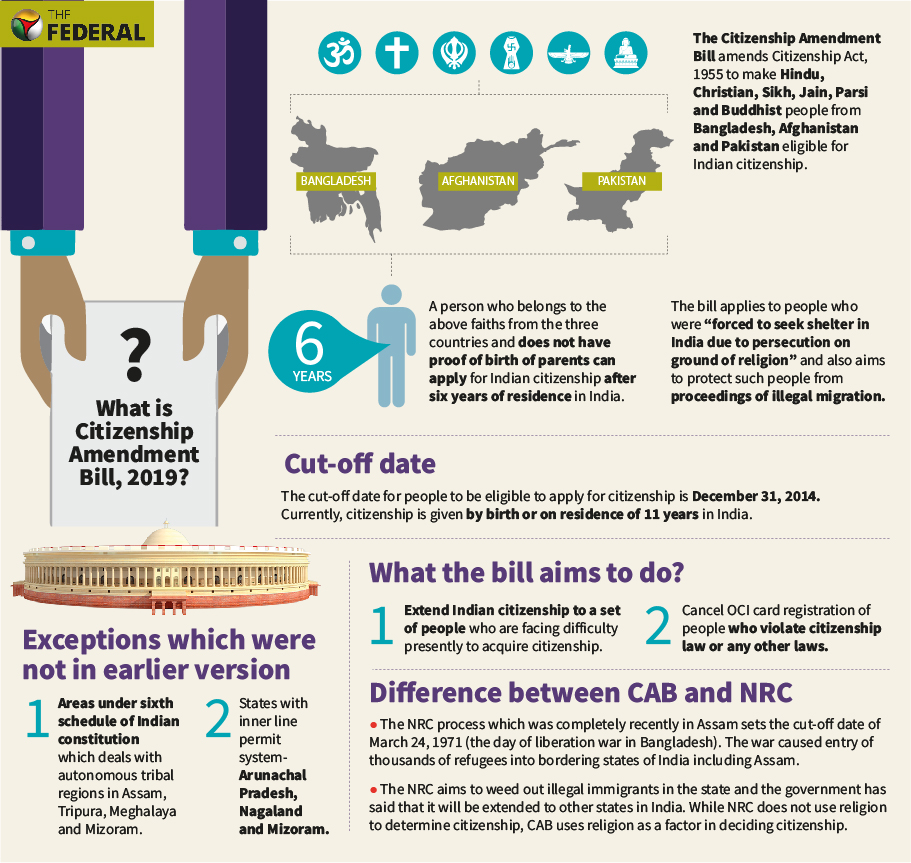 Neither the DMK, under the leadership of late Chief Minister M Karunanidhi — who brought about reservations for refugees in engineering colleges — nor the AIADMK, under the leadership of MG Ramachandran raised their their voices against this issue.
MGR, during his tenure as chief minister, had increased the amount given to Sri Lankan refugees as monthly financial assistance.
The issue cropped up mainly because the Citizenship (Amendment) Bill seeks to give Indian nationality to non-Muslim refugees from Pakistan, Bangladesh and Afghanistan facing religious persecution in their countries, but not to the Sri Lankan refugees who face a similar situation in their country.
The current amendment in the Bill does not provide the possibility even for Hindu Sri Lankan refugees. According to sources, the origin of the Sri Lankan Tamils could be traced to the British period when labourers from Tamil Nadu were taken to Sri Lanka to work in their tea and coffee plantations.
Also read: No political agenda behind Citizenship Bill, says Amit Shah
However, after independence, the Tamil labourers in Sri Lanka were repatriated, owing to several agreements. Hundreds of other Tamil people migrated to Tamil Nadu during the civil war in Sri Lanka.
The Tamil people, who are mostly Hindus, were only seen as refugees ever since. The Sri Lankan Government in 2014 asked the refugees to come back to their country and assured them of repatriation, but less than 100 people returned to Sri Lanka.
When the Citizenship (Amendment) Bill, 2016 was first sent to a Joint Parliamentary Committee, a report was submitted to the Parliament proposing to include refugees from Sri Lanka, Myanmar and Tibet in the bill. However, the Ministry of Home Affairs refused to do so, citing the Standard Operating Procedure that deals with foreign nationals claiming to be refugees.
According to the Standard Operating Procedure, a foreign national can stay in India through a Long Term Visa if the person faces persecution in his country on the lines of caste, religion and nationality.
Also read: AIUDF writes to Amit Shah requesting withdrawal of CAB
"It is injustice to the Sri Lankan refugees having Tamil origin. Though we do not accept citizenship on the religion lines, these Tamils are also Hindus who would be eligible under the citizenship bill, if they add Sri Lanka in their list of countries," says S Balamurugan, national secretary of the People's Union for Civil Liberties (PUCL).
M Balakumaran, a refugee in a Sri Lankan refugee camp at Mettupalayam, Coimbatore, claimed that their livelihood would not improve if the government continues seeing them as refugees and give them Long Term Visa.
"Our men are already not able to get a driver's license. We can't join any private institution even though our children were given a quota in engineering colleges in the state. What would we do with an engineering degree and arts degree without jobs?" he asked.
It may also be noted that Union Home Minister Amit Shah has been saying that the National Register of Citizens (NRC) would be extended across the India. If the NRC is extended to Tamil Nadu, Sri Lankan refugees having a Tamil Nadu origin will be automatically excluded as illegal immigrants.