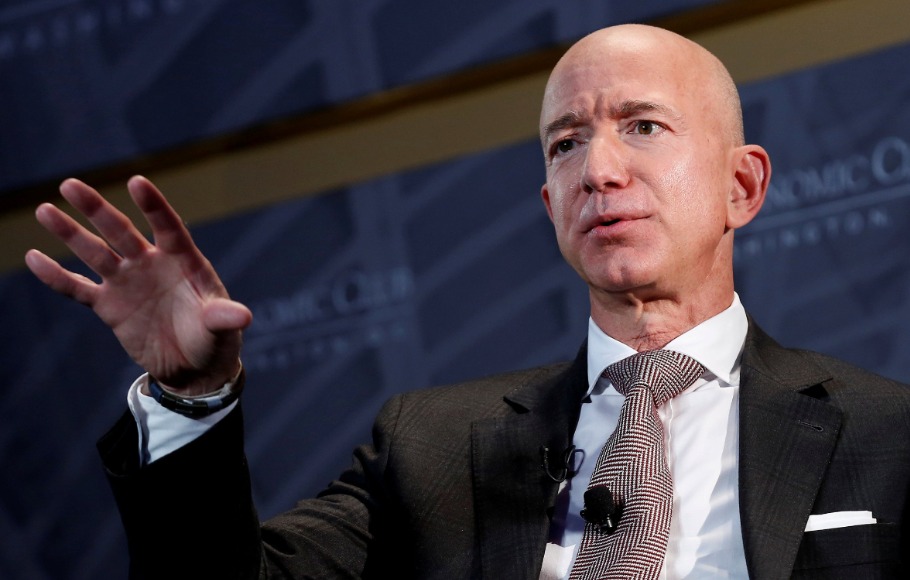 Amazon.com has accused its Indian partner, Future Group, of violating terms of contract by entering into a $3.4 billion sale agreement with billionaire Mukesh Ambani's Reliance Industries.
The row can potentially impact country's biggest retail deal. "We have initiated steps to enforce our contractual rights," a spokeswoman for the Seattle-based e-commerce giant said in an email to Bloomberg. "As the matter is sub-judice, we can't provide details."
A representative for Future Group didn't immediately respond to a request for comment.
Sir, is the deal closed between RIL and future( I meen sale completed) or the paper work in progress. What could be the future outcome. Will this case lead to stop further progress in the acquisition, or ril will compensate amazon once the verdict come through.

— grape forest 🍇🌳🌳🌴 (@grapeforest) October 8, 2020
Last year, Amazon had signed a deal Future Group, agreeing to buy 49 per cent stake in one of its unlisted firms. About two months ago, Reliance announced it would buy the retail, wholesale, logistics and warehousing units of the indebted Future Group — a step towards increasing its hold as India's largest retailer.
Also listen: Podcast: How significant is Reliance Retail's acquisition of Future Group?
Amazon "certainly would've incorporated a strong non-compete and first right of refusal," said Arvind Singhal, chairman of retail consultancy Technopak Advisors. "Looks like that clause has been breached," Singhal added while speaking to Bloomberg.
At the heart of the debate is the fight between Amazon and Reliance to command India's $1 trillion retail market. Amazon needed the Future Group deal badly to strengthen its foothold as the online sales channel for Future Retail's stores. Besides Reliance and Amazon, Walmart too is in the race.
For Amazon founder Jeff Bezos, India's retail market, with its 1.3 billion consumers, is a key focus area for global expansion. He has already pledged to invest $6.5 billion in the country. Amazon's nearest competitor Walmart has spent $16 billion in 2018 to acquire Flipkart Online Services Pvt.
The deal between Reliance and Future, announced late August, is in the pipeline for regulatory approvals. A spokesman for Reliance declined to comment.
ET Now television channel earlier reported that Amazon has sent a legal notice to Future.