Training in high-speed flood water rescue operations, battling snow avalanches and undertaking high-altitude tunnel rescue missions will now be new additions to the skill set of personnel of the National Disaster Response Force (NDRF), reported The Print.
The NDRF is making the additions to prepare its workforce for disasters similar to the glacier burst in Uttarakhand's Chamoli district which has claimed 58 lives so far. The search for more bodies is still underway.
The report quoting NDRF chief SN Pradhan said that the force will also establish three battalions in the hilly parts of Uttarakhand, Himachal Pradesh and Kashmir and another in Delhi-NCR. Each battalion would have at least 1,150 personnel.
Advertisement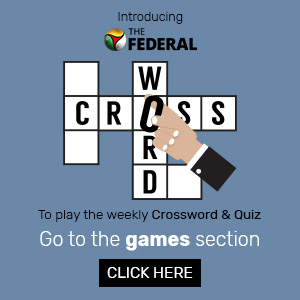 Related news: Rescue work stuck at Uttarakhand's Tapovan amid irregular water levels
"We are in the process of establishing four new battalions over the 12 existing ones. Out of these, three will be stationed in hilly states where there are a lot of issues of avalanches and will require high-altitude rescue in future, and one in Delhi-NCR," Pradhan told The Print.
"I must confess that NDRF so far has not focused on high-altitude rescues, snow avalanches rescues with people trapped in snow so much. It is now very important for us to upgrade our skills in that direction," he said.
He said the Uttarakhand tragedy has been an eye-opener to upgrade skills of personnel involved in rescue operations.
The NDRF at the same time need enough resources and ideal equipment to negotiate terrains in disaster-prone areas. Citing an example, he said rescue personnel didn't even have snow boots as well as equipment to undertake operations in snow-laden mountains when they were supposed to trek to the lake, formed by the Rishiganga river during the Uttarakhand disaster. He said the NDRF is still procuring winter clothing for these battalions.
"These gaps that have been intensified and the importance of that has been made very clear in the course of this operation that we have to fast-track all these skills and also requirements to be fulfilled," he said.
He stressed that upgradation of technology to carry out rescue operations in mountainous regions – to clean mud and slush faster for instance –  should go hand-in-hand with the upskilling of personnel.
"Moreover in a disaster like this, a quick survey done from a satellite within the first few hours of the natural phenomenon, which takes pictures, will help a lot. All these need to be looked at with a fresh eye and perspective as these challenges will not slow down, they will only multiply," he said.
Related news: Uttarakhand disaster: Big infra projects threaten fragile Himalayan region
Pradhan said it is equally necessary for other government agencies to have a disaster management arm.
"The NDRF can be a nodal point, but also Central Armed Police Forces, including the CRPF and others, Army and even states can build dedicated disaster response teams," he added.