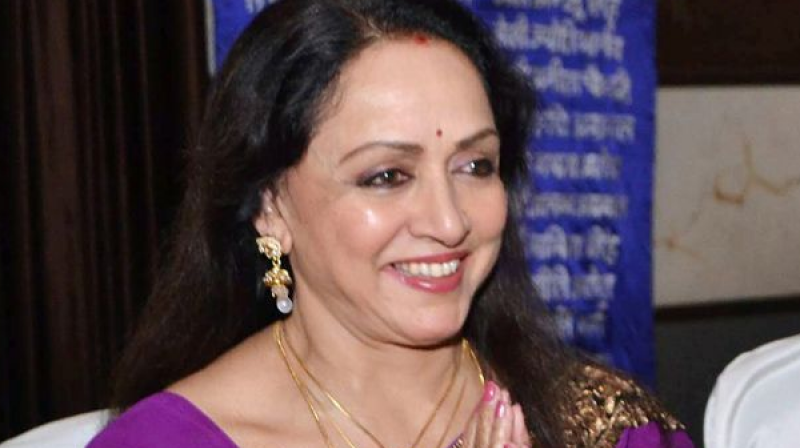 Bollywood veterans are speaking out to defend the industry after actor and BJP member of Parliament there is "drug addiction" in the film industry.
After actor and Rajya Sabha member of Parliament Jaya Bachchan hit out at him saying some people are bent upon tarnishing the industry, her contemporary and yesteryears heartthrob Hema Malini said she is "hurt" by the mire the industry has found itself in after the death of actor Sushant Singh Rajput on June 14.
Just a few cases of drug use doesn't mean the whole industry is bad. Bollywood will emerge out of this controversy unscathed by washing away the "stain", she said. It is not an industry that will crumble so fast, Hema Malini, a member of Parliament, added.
Advertisement
"I want to tell people, Bollywood is a beautiful place, a creative world, it is an art and culture industry," she said. "I feel very hurt when I hear people talking so bad about it, about drugs and things like that… Where doesn't it happen? But if there is a stain, you wash it off and it goes. The stain on Bollywood will also go," she told NDTV. "So many contributed to this industry – Hrisihkesh Mukherjee, Bimal Roy, Gulzar, Ramesh Sippy, Subhash Ghai…You cannot pull down the industry in one minute."
Hema Malini said Bollywood is synonymous with India. "So many great artistes… matinee idols were gods in human form. People used to wonder whether they were artistes or god," she said. "Raj Kapoor, Dev Anand, Dharmendra (Hema Malini's husband), Amit-ji (Amitabh Bachchan) – they are all examples of Bollywood luminaries who made Bollywood synonymous with everything Indian. Bollywood is India. I can't take it when they ridicule our industry like this."
Related news: Jaya Bachchan flays BJP's Ravi Kishan, says he 'bites the hand that feeds you'
According to the actor, even if there is nepotism, it does not ensure success in the industry. "If somebody's son or daughter joins the industry, it is not a given that they become superstars. Talent and luck matters," she said in the interview to NDTV.
Hema Malini's reactions came after Jaya Bachchan defended the industry. Responding to allegations of drugs in Bollywood, Jaya Bachchan, a Samajwadi member of Parliament, had said, people in the industry are being "flogged" by social media to divert attention. "People who made their names in the industry have called it a gutter. I completely disagree," she said in Parliament. "Just because of a few people, you cannot tarnish the image of the entire industry… Jis thaali me khaate hain usi me chched karte hain," she said.