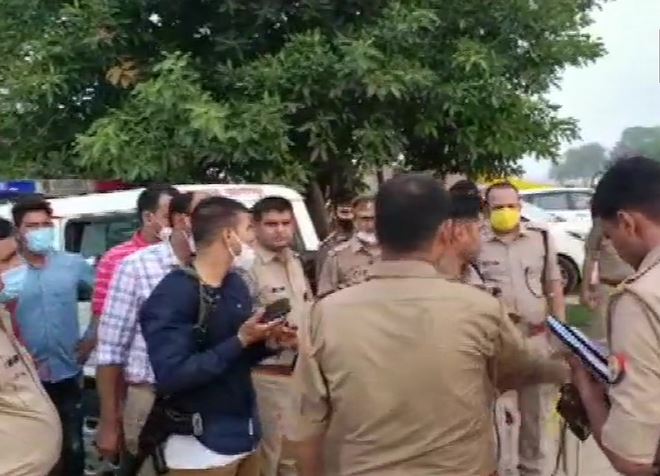 As many as eight personnel of Uttar Pradesh police were killed and seven others including a civilian were injured when associates of a notorious criminal in a village in Kanpur district, ambushed them and fired indiscriminately at them on Friday (July 3) when they had gone to arrest him.
ADG Law and Order Prashant Kumar who visited the spot said a few police weapons were also missing.
The criminals who had shot at the policemen from rooftops reportedly managed to escape.
Advertisement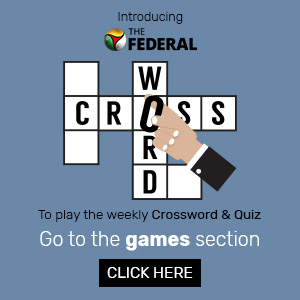 According to reports in a joint operation, teams from three police stations had gone to Dikru village, 150 km from Lucknow to arrest notorious history sheeter Vikas Dubey, who has been charged in 60 criminal cases. The teams had planned a raid at his village to arrest him for his role in a recent murder case.
Related news: 57 girls at Kanpur shelter home test COVID positive, 5 pregnant
However, the policemen were met with roadblocks put up by Dubey's men on the way to the village. When they removed the blocks and reached the village, the goons fired at them from rooftops.
"A case under Section 307 was lodged against history sheeter Vikas Dubey, police had gone to arrest him. JCBs were put up there which obstructed our vehicles. When the force got down, the criminals opened fire. There was retaliatory firing but criminals were at a height, so our eight men died," ANI quoted director general of police HC Awasthi as saying.
JN Singh, additional general of police of Kanpur Zone said the injured policemen are being treated at the hospital and police from neighbouring districts of Kannauj and Kanpur Dehat have been called.
The deceased policemen are deputy superintendent of police Devendra Kumar Mishra, SO Mahesh Yadav, Chowki in-charge Anup Kumar, sub-inspector Nebulal and constables Sultan Singh, Rahul Jitendra and Bablu.
Related news: In video: No ghost rocking gym equipment, proves Jhansi police
Reacting to the incident, Congress leader Rahul Gandhi hit out at the UP government, saying if the police is not safe, how can the people be.
Gandhi also expressed his condolence to the family of those dead and wished speedy recovery of the injured. "Another proof of Gundaraj in UP. When the police are not safe, how will the public be? My heartfelt condolences are with the families of the slain martyrs and I wish the injured a speedy recovery," he said in a tweet in Hindi.
Congress general secretary Priyanka Gandhi Vadra highlighted another killing of four members of a family in Prayagraj and alleged that it is unusual for criminals to rule the roost in such a way in Uttar Pradesh. She also demanded that accountability be fixed keeping in view the jungle raj in UP.
"Soon after the dreadful incident in Kanpur, four persons of a family were killed in Prayagraj. A father-daughter was murdered in Ghaziabad. In UP, it is unusual in Uttar Pradesh for criminals to rule the roost like this. In the light of such anarchy, accountability must be fixed," she said in a tweet in Hindi.
(With inputs from agencies)