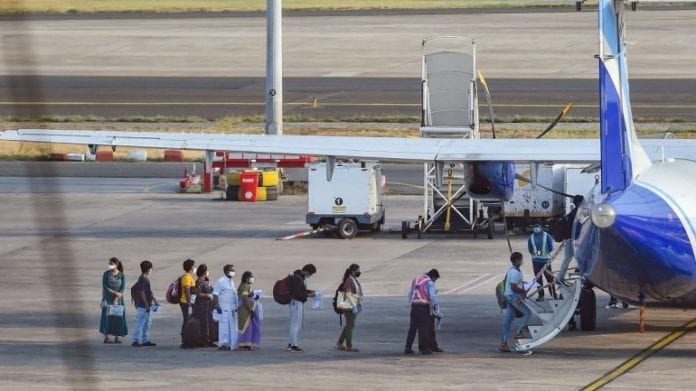 After almost two months of suspended domestic flights, the Civil Aviation resumed services on Monday (May 25) with 832 flights taking off on day one. The non-metro cities reported a significantly higher demand of flight bookings than the metro routes, with the Delhi-Patna route reporting the highest number of bookings for the travel period between May 25 – May 31. After the Delhi-Patna route, Mumbai-Varanasi, Delhi-Bagdogra, Bengaluru-Patna, and Delhi-Srinagar witnessed higher ticket bookings.
The flight ticket booking pattern reflects the trend which suggests a bulk of the demand comprising those going to back to their homes or traveling for certain health-related procedures. The Civil Aviation Ministry said that 58,318 passengers flew across various states on Monday.
Union Civil Aviation Minister Hardeep Singh Puri stated that from no domestic passenger flights earlier, to as many as 832 flights and 58,318 passengers, the action has returned in the Indian skies. The numbers are set to increase with Andhra Pradesh set to resume flight operations from today (May 26) and West Bengal to start from May 28.
Advertisement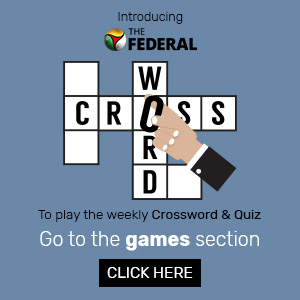 Airports are abuzz & passengers are back in air.

58,318 passengers flew to their destinations on 832 flights on the first day, 25th May till midnight.

Operations have started in Andhra Pradesh from today. These numbers are all set to soar higher.@PMOIndia @MoCA_GoI pic.twitter.com/eWB9KeS9W9

— Hardeep Singh Puri (@HardeepSPuri) May 26, 2020
Before the COVID-19 pandemic hit India, as many as 2,700 flights used to operate across the national aviation network on a normal day. According to the standard operating procedure (SOP) issued by the Ministry of Civil Aviation, only a third of these flights can operate amid the lockdown.
RELATED NEWS: Domestic flights resume after 2 months: Delhi's first departure is to Pune
Initially, many states had raised objections to resuming the flight services amid the growing number of COVID-19 cases. The lack of clarity among state governments and the Civil Aviation Ministry led to several flights getting cancelled at the last moment. However, a total of 630 flights were cancelled on the first day operations due to restriction of COVID-19 lockdown 4.0. Due to the cancelled operations, many stranded passengers complained of not being informed about the cancellation.