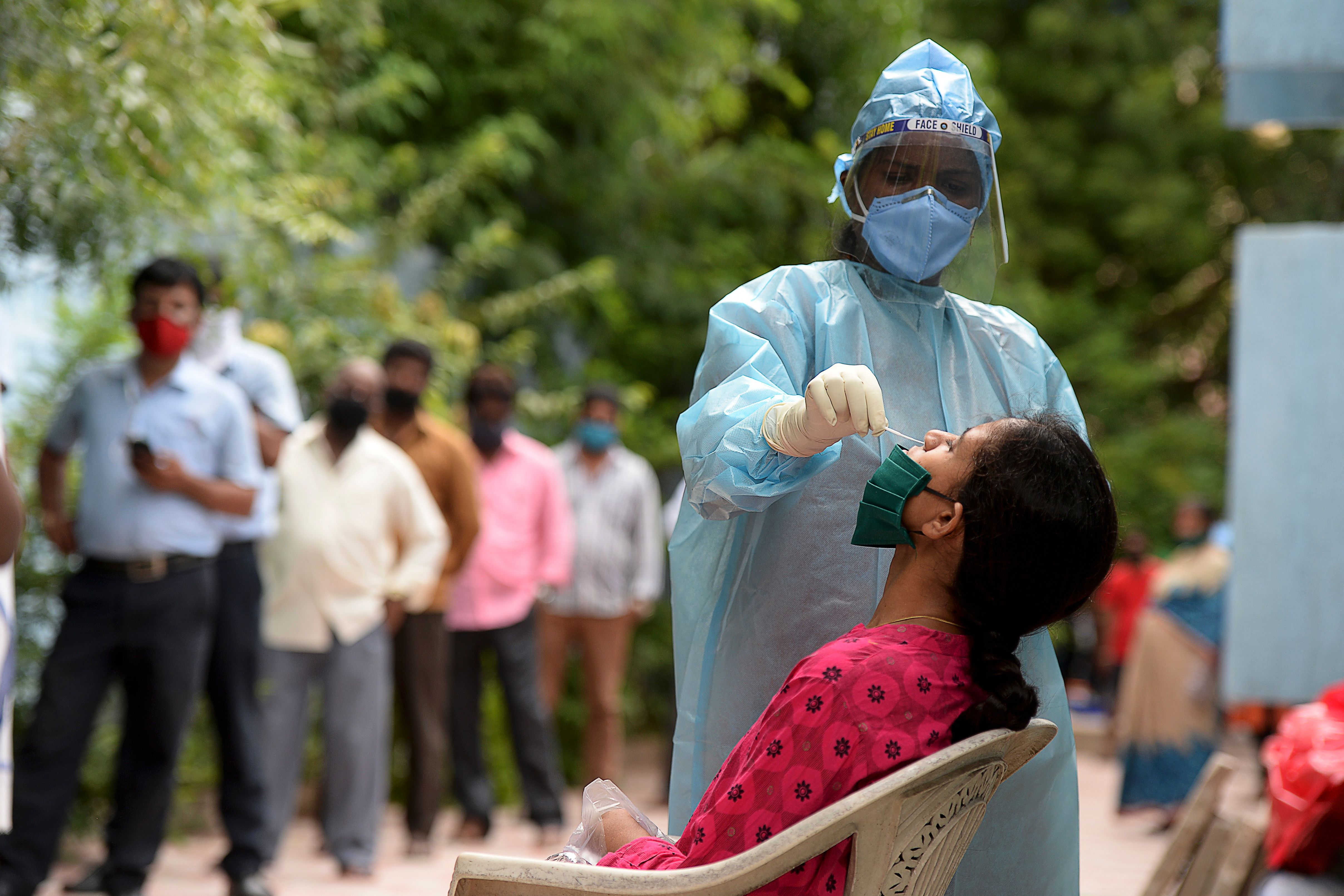 33 children in Noida catch COVID; mask mandates back in UP, Haryana
With COVID-19 cases rising again, the Uttar Pradesh and Haryana governments on Monday made masks mandatory in the districts surrounding Delhi. The Delhi Disaster Management Authority (DDMA) is also likely to discuss the mandatory use of masks in the capital at its meeting on Wednesday.
Delhi, UP and Haryana scrapped the fine for not wearing masks in public in the first week of April.
In UP, masks have been made mandatory in Gautam Buddha Nagar, Ghaziabad, Hapur, Meerut, Bulandshahr and Baghpat. Most of the new cases reported in the state on Sunday were from two of these districts.
Gautam Buddha Nagar reported 107 fresh COVID-19 cases in 24 hours on Tuesday. Of the new cases, 33 were school students. There are 411 active cases in the district at present.
In Haryana, Health Minister Anil Vij said masks will be made mandatory in Gurgaon, Faridabad, Sonipat and Jhajjar. 
India registered a sharp drop in daily COVID-19 cases on Tuesday. While 2,183 fresh infections were reported in the country in 24 hours on Monday, Tuesday saw 1,247 new cases and one Covid-19 death. A total of 4,01,909 tests were conducted in the same period.