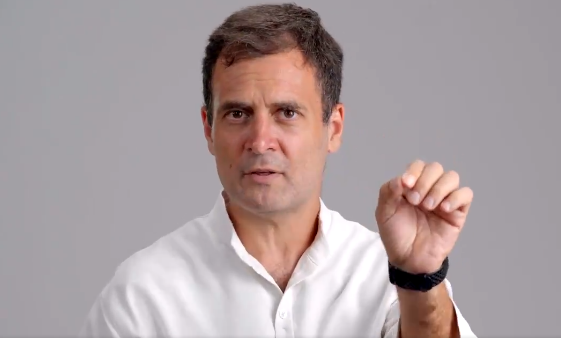 Congress leader Rahul Gandhi has again taken a swipe at Prime Minister Narendra Modi by invoking the border tension with China and asking who got 'achche din'.
He said the prime minister travels in aircraft that cost ₹8,400 crore when Indian soldiers are forced to deal with China by living in "ordinary tents" under freezing conditions.
Related News: Rahul seeks deadline on 'throwing Chinese out of Indian territory' from Modi
India had received a new aircraft, Air India One, with latest defence and communication equipment for use by the President, Vice-President and the Prime Minister. The aircraft customised as pet the needs of India cost ₹8,400 crore.   
After posting a media report of a former member of Parliament saying China has further transgressed into India, Gandhi said,  "The county's jawans are strongly thwarting China's attacks despite having to stay in ordinary tents amid severe cold conditions. But the country's PM travels in an aircraft that cost ₹8,400 crore and he is scared to even take the name of China. Who go achche din?," he said in a Tweet in Hindi on Friday. 
The Press Information Bureau termed the report about Chinese incursions as fake. 
'Acche din' is a slogan used by the prime minister to convey that his government would ensure a prosperous future for Indians.  
Related News: Rahul seeks votes on polling day: BJP moves EC
India has been involved in a standoff with China since May after its soldiers entered India violating the border agreement. The tensions peaked in June when clashes between the two armies left 20 Indian soldiers dead.      
Many rounds of diplomatic and military-level talks have failed to resolve the issue as China has refused to de-escalate the tension. Currently, over 50,000 Indian soldiers are stationed near the border in Ladkah occupying forward posts.