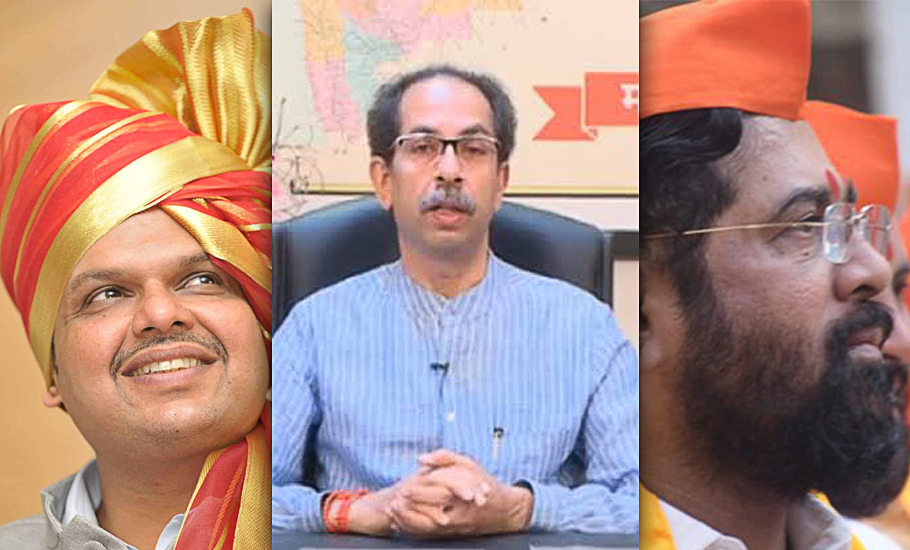 Maharashtra LIVE: Uddhav suspends Shinde from party; floor test on July 4
Maharashtra is in turmoil after Shiv Sena leader Eknath Shinde moved to Gujarat's Surat with 20 party MLAs, setting off alarm bells in the Uddhav Thackeray-led Maha Vikas Aghadi (MVA) coalition government, a day after the BJP won five of the 10 seats in the Legislative Council elections in the state.
Ten days after Eknath Shinde launched a rebellion against him which led to the collapse of the Maha Vikas Aghadi government in Maharashtra, Shiv Sena president Uddhav Thackeray on Friday removed Shinde from the post of 'Shiv Sena leader'
In a letter to Shinde, who was sworn in as Maharashtra Chief Minister a day earlier, Thackeray accused him of "indulging in anti-party activities".
Shinde has also "voluntarily" given up the membership of the party, therefore "in exercise of powers vested in me as Shiv Sena party president, I remove you from the post of Shiv Sena leader in the party organisation," said the letter.
The letter is dated June 30, the day Shinde took oath as chief minister with BJP's Devendra Fadnavis as his deputy.
Thackeray, who headed a coalition government of Sena, Nationalist Congress Party and Congress, stepped down as chief minister on June 29 after the Supreme Court refused to stay the floor test ordered by Governor Bhagat Singh Koshyari.
First big test for Shinde 
The Shinde government will face the crucial floor test on July 4, it has been reported.
BJP MLA Rahul Narvekar filed the nomination on Friday for the post of Assembly speaker.
Meanwhile, the Supreme Court on July 11 will hear, along with other pleas, the fresh plea of Uddhav Thackeray camp MLA Sunil Prabhu seeking suspension of dissident Shiv Sena MLAs from the Maharashtra Assembly and restraining them from entering the House or taking part in proceedings till their disqualification is decided.
On Thursday, rebel Shiv Sena leader Eknath Shinde was sworn in as the 20th Chief Minister of Maharashtra, while BJP stalwart Devendra Fadnavis took oath as the deputy CM, capping a day of surprises and bringing a dramatic end to the ten-day-old political crisis in the state.
Follow the latest updates here:
You can't add multiple events in the same post, page or custom post type.