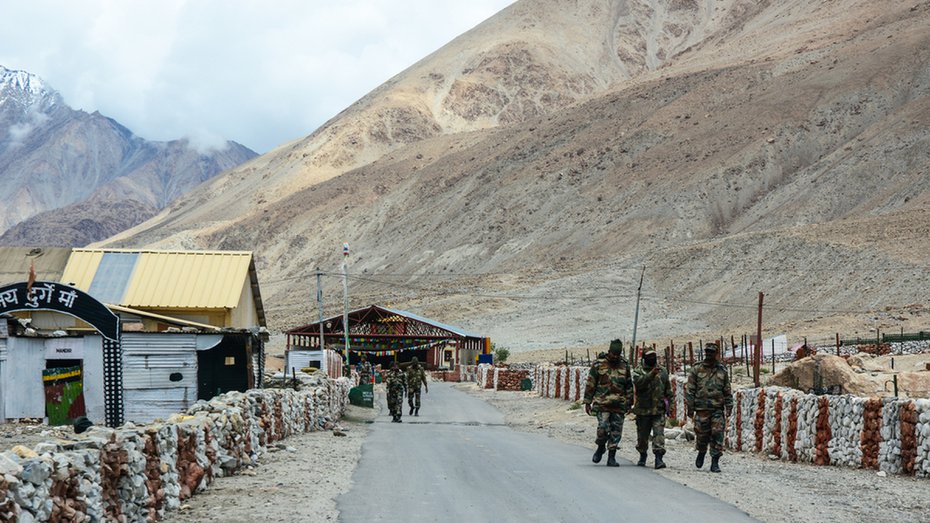 Army officer, 2 jawans killed at Galwan valley in face-off with Chinese forces
An Indian Army officer of the rank of a colonel and two soldiers were on Monday (June 15) night killed in a violent face-off with Chinese troops at Galwan Valley of Ladakh, in an escalation of the stand-off between armies of the two countries even though diplomatic talks were underway to defuse it.
This is the first first fatality since 1967. While reports say that casualties have also been reported on China's side, the Chinese claim that Indians crossed over, triggering the face-off.
According to the Army, senior military officials of the two sides are currently meeting at the venue to defuse the situation.
Quoting Army sources, NDTV said that the soldiers were not shot but killed in hand-to-hand combat and the deaths happened inside the Indian territory.
The Indian Army explained the incident in a statement released on Tuesday.
Related news: Backstory of Ladakh's Galwan Valley and the legend of Rassul Galwan
"During the de-escalation process underway in the Galwan Valley, a violent face-off took place yesterday night with casualties. The loss of lives on the Indian side includes an officer and two soldiers. Senior military officials of the two sides are currently meeting at the venue to defuse the situation," the statement said.
Beijing has also accused India of "attacking Chinese personnel". China's foreign ministry has reportedly told the Indian government not to take unilateral actions or stir up trouble, said Reuters.
The face-off occurred when China protested to India's laying of a key road in the Finger area around the Pangong Tso Lake apart from the construction of another road connecting Darbuk-Shayok-Daulat Beg Oldie road in the valley.
It was followed by a violent face-off between both the armies on May 5 and 6. The two sides which deployed troops along the Line of Actual Control in its wake had been trying to resolve the matter through talks.
.
You can't add multiple events in the same post, page or custom post type.