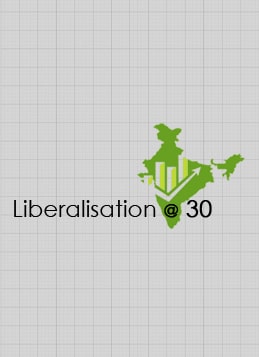 A Federal series on three decades of reforms
As part of our ongoing series on three decades of reforms, we look at how ommunity-based social status and personality-driven self-esteem combine to produce complex patterns of conspicuous consumption among the middle class. It's a product of a philosophy, rather than a mindless binge.
How the middle class learned to live life king size
Uploaded 12 September, 2020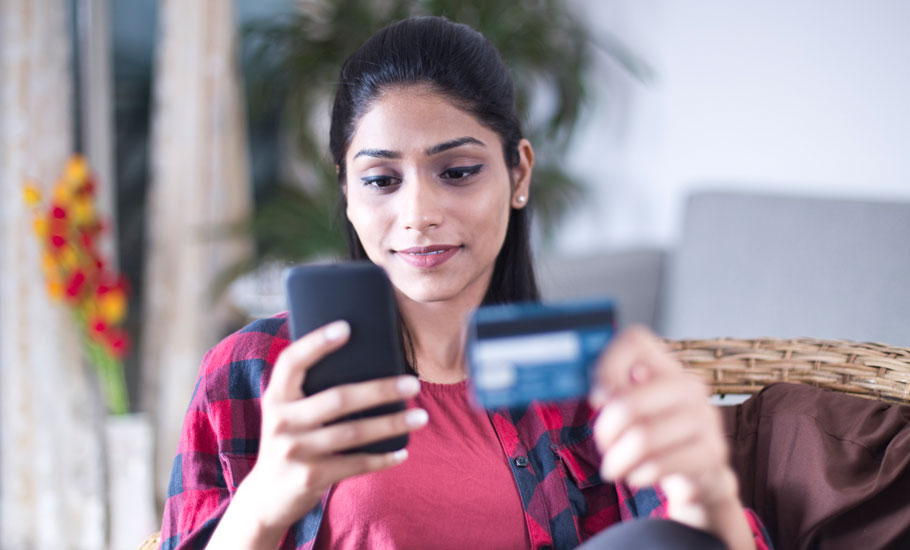 Advertisement
Most urban middle-class Indians in their late forties and above would connect with these thoughts. As teenagers, we craved for foreign brands. We purchased second-hand Wrangler labels from foreign students, and stitched them on to locally-tailored denims. We waited for our aunts, uncles, and friends' parents to bring back foreign chocolates. We weren't surprised when people mounted illegally-procured Mercedes insignias on their Fiats and Ambassadors. Smuggled goods were in.
Today, there is the paradox of too many choices. It's not just the matter of available brands. Youngsters can choose between a dozen labels of jeans – and between fits such as relaxed, tight, slim and baggy, as well as button-fly, zipper-fly, regular, and faded. You yawn and smirk if a foreign-returned friend offers you chocolates. Hundreds of car models by 50 global makers are available off-the-shelf. It is fashionable to talk about the nationalist and #VocalForLocal spirit.
Jayati, 45, an administrator in an international school, reminisces how she salivated endlessly for years after she got married in the mid-1990s. "The fridge in my in-laws house was stuffed with dozens of foreign chocolates that I had never tasted in my life," she says. When asked about her fashion preferences, Kaushiki, 18, rattles off the names of 15 brands, and 15 celebrity icons associated with them. "For the Gen-Z, brands are important, but so are the related aesthetics," she feels.
What has changed in the post-reforms era are the three A's and two S's. Availability, accessibility, and acceptability! The markets are crowded with an unimaginable range of products. At some level, as Barry Schwartz wrote in his book, they give us a sense of autonomy, control, and liberation. Incomes shot up, largely due to the rise of the middle class. What was considered abominable in the 1970s and 1980s is now the new normal – you can splurge your way to wildness.
Social status and self-esteem (individual identities)! More than a century ago, Thorstein Veblen wrote his seminal book, The Theory Of The Leisure Class. In it, he talked about the crucial twin concepts of 'Conspicuous Leisure' and 'Conspicuous Consumption'. The rich were decadent and debauched. Not only were they utterly unproductive, they indolently indulged in wasteful expenditure. Such attitudes were "symptomatic of their superfluous lifestyle", and "redounded to their glory".
In Veblen's scheme of things, this urge to show off social status, and wear it on the sleeves, wasn't restricted to the rich. At some stage, and in many ways, it led to 'Vicarious Consumption' by those lower down the socio-economic hierarchy, i.e. the middle class. This is because in the modern capitalist-industrial age, the basis of "good repute... rests in pecuniary strength; and the means of... gaining or retaining a good name, are leisure and a conspicuous consumption of goods."
Thus, there is a compulsive desire to adorn premium brands to appear acceptable, change car models every few years, carry the smartest of the smartphone, and be seen in specific pubs and restaurants in your city. There is no shame in the admission, as Ramya wrote on her blog a few years ago, that when she went to buy match boxes, she came back with a dozen products minus the former. Experts dub it as the bandwagon effect, or the innate wish to conform to a certain class.
While this works within sub-sections with similar overall values, the inverse is witnessed across sub-groups. In such cases, the yearning is to differentiate, distinguish, and disassociate. Those who work hard to earn high salaries do not want to wear the same things as those who suddenly get rich quickly. Those who work as senior managers with high-profile companies do not wish to share the same things with those who sell their land to a builder. Experts call it the snob effect.
A drive for uniqueness is especially visible among generations. Each one acquires new tastes in a bid to differentiate with established status symbols that were put in place by the previous one. For example, the 1990s generation, or those who were in their 20s and 30s during the decade, hoped to do better than their parents. The children felt that they had more opportunities due to reforms and, hence, their achievements could surpass those of their fathers and mothers.
Hence, the youngsters' financial and materialistic goals remained largely the same as their parents. As several researchers found, these included objectives such as "own your own house, plan for economic security, and invest in whatever is required for the family's security and upward mobility, such as children's education". But it was imperative for the children to achieve these targets within a few years, compared to the decades of patience that it took their fathers.
In a book of essays on the middle class in India and China, which was edited by Christophe Jaffrelot and Peter van der Veer, there are several examples. One IT worker categorically maintained, "Yes, I think I lead a better life than my parents. My father's last drawn salary was less than what I had as my first salary. All the comforts they struggled to get are available for us in one or two years.... My dad could never afford a car. I am able to purchase a car at this young age."
Millennial children strove to set themselves apart from the previous generation. They changed into the "I can, so I will" genre of spenders, who hoped to "live life king-size". Their expenditure was dependent on their wants, as much as their needs. They felt that they deserved to do so; they were convinced that they had earned the right to do so. They worked hard, and partied harder. As I wrote in my book on the Indian middle class, they weren't ashamed about such attitudes.
For the book, I interviewed, among others, two experts in NCAER and Technopak, which did extensive studies on consumption patterns. They elaborated on these themes. One of them said that the tendency among Millennial(s) was to "enjoy today, forget tomorrow", even as they overstretched their pockets and purses. Their future goals were postponed for a few years. The other maintained that the mindset had transformed from "self-denial to self-indulgence".
Gen-Z, as is expected, wishes to be different from the Millennial(s). Today's teenagers and those in their twenties have their own views about the meaning of status and socio-economic symbols. "We believe in global issues like Climate Change. We stay away from smoking and drinking. Our spending is dictated by new fashion trends, and fresh cultural icons," confides Kaushiki. This generation "flexes" (read: shows off) products like the previous ones, but largely on social media.
Asked to explain further, she talks about the role-models like "Instagram Baddies" with their neo-street-wear fashion. The "E-boy / E-Girl" human aesthetic relates to a "gothic-grunge" clothing style with dark clothes, denims, leather, and chains. The VSCO girls and soft girls specialize in cosmetics and make-ups, rather than clothes. But they don't use the usual products. They opt for "cruelty-free" brands, and their imagination is "more subtle and humble" than the other two categories.
However, social status doesn't work in an individualistic vacuum. In subtle and harsh ways, it is superimposed by self-esteem and self-image. Personalities matter. For example, historian-economist Karl Marx likened conspicuous consumption to an independent "commodity fetish". This happens when each individual "erroneously" believes that certain products "possess prestige value and... confer respect, authority and deference to those who acquire such objects of status".
Several studies indicate the intricate feelings behind such beliefs. Individuals "convey themselves" when they buy a specific brand. Consumption becomes the means to "inform others about oneself. Logically, most purchases are guided by these impulses. This is true when products such as cars, gadgets, and mobiles become the extensions of people's bodies. You reach out for the phone the first thing in the morning, and it is the last that you see before you sleep.
It is logical to presume that consumption has to be a combination of social status ideals and self-esteem values, which too change with the times. The individuals and collective combine to drive consumption within the middle class. This is true in the context of cosmopolitan, urban, educated, and financially-successful sections. A class dubbed as the neo-Middle Class. However, how this works will be tackled in the next piece on the two tales of two cars.