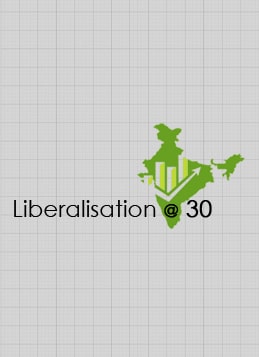 A Federal series on three decades of reforms
As part of our series on three decades of reforms, we look at how 250 million Indians slumped deeper into poverty in spite of a booming economy, and continued to grapple with starvation, lack of basic amenities, and early deaths.
How reforms swept past 250 million Indians, left their lives untouched
Uploaded 05 September, 2020
Advertisement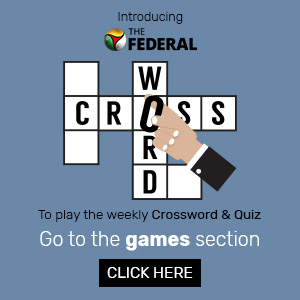 In the past 30 years, every finance minister who presented an annual Budget – India's own brand of Magnificent Seven – spoke eloquently, and with conviction, about the mantra for change. Growth, aided by reforms, they said, was the only weapon of mass construction to win the war against poverty. Smart as they were, they welded their capitalist candour with socialist slogans – 'Reforms with a Human Face', 'Sabka Saath, Sabka Vikas', 'Inclusive Growth', and 'Reform, Perform, Transform'.
Two of the most passionate proselytizers were Manmohan Singh (Congress, 1991-96), and P Chidambaram, who presented the maximum number of Budgets in his three stints as FM. PM Narendra Modi can make it into a trio because the two FMs under him were mentored and guided by him. The 30-odd Budget speeches (1991-2020; including 'interim' ones) glaringly reflect this zeal. They prove the seven FMs' fervour and devotion to these beliefs.
Chidambaram was bombastic when he said (2006 speech), "Growth will be our mount; equity will be our companion; and social justice will be our destination." In his quiet understated manner, Singh (who, apart from FM, was the PM for 10 years) emphasized in the 1995 speech that "growth and restructuring are not ends in themselves. They are only the means to improving the lives of ordinary citizens." The late Arun Jaitley (Modi's first term, 2014-19) claimed in 2018 that his plans would direct the benefits of "good growth" to the farmers and poor.
Well, there were major successes. The number of poor slid from 60% of the population, or 500 million, in 1991 to less than 20%, or 200-250 million, in 2020. A Brookings report claimed that the figure was only 50 million in 2015-16. Most villages, the governments claimed, had access to water, sanitation, health services, and electricity. India became self-reliant in food security. Poor women were empowered, and the welfare schemes created a veneer of income security.
Sadly, the truth lies somewhere else – strewn among the dirt, debris and death-beds within the poor communities. One, even if we assume that the poor total 200-250 million now, the figure is larger than the populations of most nations. Two, such calculations indicate sleight of statistics. In 2015, the Rangarajan Committee defined a rural poor as one who spent up to Rs 32 a day, or less than Rs 1,000 a month. It led to a furore, and the income criterion was junked by the policy-makers.
Howsoever one qualifies the poor, there are tens of millions of families that are unable to make ends meet, or ensure two square meals a day. Their access to the basic amenities, education and employment opportunities is akin to the dream that an office clerk has to drive her own Ferrari on the Delhi-Chandigarh highway. Nothing highlights this better than the state of agriculture, and plight of the farmers. In 30 years, the life of the small cropper has remained largely unchanged.
To be fair to the FMs, none of this is because of the lack of lofty intentions and grand pursuits. It is not because they lacked vision and commitment. Instead, it is a lamentable story of the wide gap between policies and realities. It is an unfortunate narrative of how the FMs never learnt from the past, or the experiences of their predecessors. They mindlessly reiterated what had been said before, and simultaneously tried to undo what was weaved by the previous colleagues.
Each FM had his or her notion of the 'New India'. Singh sat on the peaks of reforms, and mystically surveyed the beautiful valleys below. He felt that if the Indian industry became competitive, and integrated with the world, it would help agriculture. The farmers would gain through lower input prices, and profit from higher exports. "I venture to suggest... these changes will be far more significant... than any programme of special subsidies could ever be," he said in the 1993 Budget speech.
For Chidambaram, a judicious mix was crucial. In 1996, when he presented his first Budget, he admitted that a 7% annual growth over the next 10 years was needed "to abolish poverty and unemployment" But he added in his next speech that growth had to be "broad-based" to provide "better living standards and a humane and just society". At the same time, the fight against poverty was "not a game in populism" but a "battle at the grassroots level". The aim was to empower people.
Both Yashwant Sinha (NDA, 1998-2002) and Jaswant Singh (NDA, 2002-04) looked at the world from below although they were excited about reforms. "I have recalled to myself the face of the poorest and weakest man I have seen, and made sure that this Budget is of use to him," said Sinha in his first speech in 1998. Jaswant Singh (2003) hoped to unleash the entrepreneurial spirit and creative genius of the citizens to convert "the liability of want into the asset of ability".
Pranab Mukherjee (UPA, 2009-12) and Jaitley were worried about the coiled aspirations in people's hearts. "Growth is only as important as what it enables us to do and be," said the former in 2010. In 2014, Jaitley espoused that the poor "wanted to free themselves from the curse of poverty", and those with opportunities wanted to be a "part of the neo middle class". In 2019, Nirmala Sitharaman (Modi's second term, 2019- ) felt that there was some success as her government "stood out as a performing Government... whose signature was in the last-mile delivery".
Such ideals turned out to be wanton rhetoric. Farmers continued to die of starvation. They committed suicides because of high indebtedness. Their survival depended on the vagaries of monsoons, and the onslaught of regular cycles of floods and droughts. Their houses were uninhabitable, and their clothes ragged, i.e. if they had either. They lived on subsidies and welfare schemes, which were grandly announced by the FMs, but only if the slivers of the benefits reached them.
Faced with these stark realities, different FMs justified their approaches in different ways. Sinha obfuscated. In 2000, he admitted that more than a third of the population lived below the poverty line, and then changed his tune in 2001. In the latter speech, he claimed that poverty fell from 36% in 1993-94 to 26%. If this was true, it implied that the figure fell by more than 7% (from over 33 to 26%) in a single year. And by less than 3% in the preceding seven years (1993-94 to 1999-2000)!
When there was a bumper crop, the FMs took credit for it. Singh did this in 1995: "Our farmers have clearly benefited from the policy of offering remunerative prices, and have returned a strong production performance." When crops failed, the FMs blamed the weather. Chidambaram did this in 2005 when he mentioned "an unanticipated 13% deficiency in the south-west monsoon". In 2007, he admitted that agriculture "witnessed several ups and downs".
A few FMs blamed the earlier policies. In 2010, Mukherjee said that there were "weaknesses in government systems, structures, and institutions at different levels of governance". Others before him hadn't done enough. Some FMs were brave enough to blame themselves. In 2018, Jaitley said that more than 86% of the farmers were "small and marginal, and "not always in a position to directly transact" at the wholesale markets. This was after he claimed credit for setting up a common e-market platform at 585 wholesale markets in the previous two years.
Next: A state of income-less growth