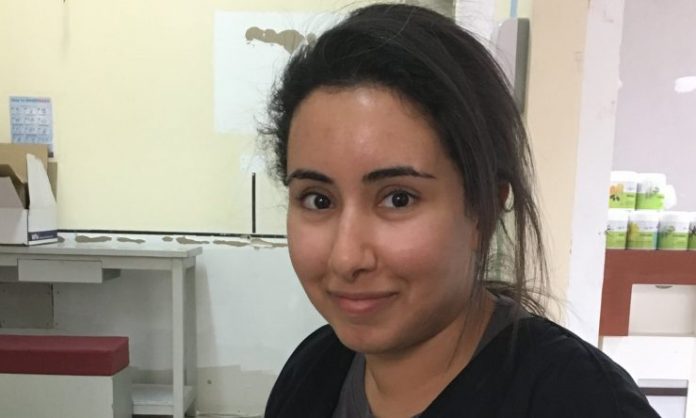 The BBC has published a video of Sheikha Latifa, one of the daughters of Sheikh Mohammed bin Rashid Al Maktoum, vice-president of the UAE and ruler of Dubai, asking for help in escaping a barricaded villa.
The royal made headlines in 2018 when a self-made video described her attempt to get away from Dubai.
Last year, Princess Haya, the former wife of Mohammed, told a London high court that the sheikh had ordered the abduction of Latifa. The sheikh's lawyers had rejected the charge then.
Advertisement
"I am a hostage and this villa has been converted into a jail," Latifa, 35, said in the video published by the BBC as part of a Panorama programme shown on Tuesday (February 16).
"All the windows are barred shut, I can't open any window. I am making the video in the bathroom of the villa because it is the only room I could lock myself into," said a calm looking Latifa, adding that police were guarding her villa from outside and inside. "I just want to be free," she said.
Latifa could make the video courtesy members of Free Latifa campaign, who smuggled a phone to her. David Haigh, Latifa's lawyer, said she is a victim of human rights abuse and should be released immediately.
British Foreign Secretary Dominic Raab termed the video "deeply troubling". Britain asked the UAE on Wednesday (February 17) to show proof that Latifa is still alive.
Also read: Burj is not the limit as UAE aims for Mars
Raab told Sky News television: "Given what we've just seen, I think people would just at a human level want to see that she's alive and well, of course, I think that's a natural instinct and we would certainly welcome that."
Also read: Dubai issues fresh regulations to control surge of COVID-19 infections
When asked about the video, the Dubai government's media office directed the media to Sheikh Mohammed's law firm, which chose not to comment. David Pannick, Sheikh Mohammed's lawyer, said: "As one of the lawyers in current legal proceedings, I cannot comment."
In 2018, the UAE foreign ministry had refuted Latifa's charge that she was caught while escaping the country. The authorities had then said that Latifa was at home with her family.
About Princess Latifa
Sheikha Latifa bint Mohammed Al Maktoum unsuccessfully tried to escape Dubai with her Finnish friend Tiina Jauhiainen on February 24, 2018. They managed to cross into Oman, took jet-skis and finally landed on a yacht, but were allegedly intercepted by Indian authorities. Latifa has not been seen in public since then.
Latifa had said in an earlier video that she spent her early childhood with her paternal aunt. She was educated at the Dubai English Speaking School then at the International School Choueifat, and was at the Latifa School for Girls for a year.