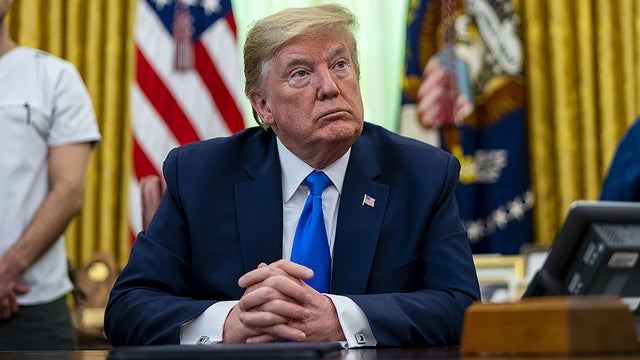 The Trump administration rescinded its earlier, controversial order of foreign students visa being revoked and deported if their course structure was entirely online.
The administration told this to a federal district court in Massachusetts on Tuesday (July 14) while hearing a lawsuit filed by Harvard and MIT universities challenging the order, along with 17 US states, top American IT companies such as Google, Facebook and Microsoft  and the district of Columbia.
Former presidential candidate and Democratic senator, Elizabeth Warren took to twitter to express her relief and said that she was "glad the Trump admin agreed to rescind this dangerous & xenophobic #StudentBan policy."
Advertisement
I'm glad the Trump admin agreed to rescind this dangerous & xenophobic #StudentBan policy after we demanded they reverse course & MA schools sued them. I'll keep fighting to make sure it stays that way.

When we fight back, we can make a real difference.https://t.co/7HRFZ486Ah https://t.co/cXBcSmoDqy

— Elizabeth Warren (@SenWarren) July 14, 2020
The U-turn by the Trump administration comes following a nationwide outrage against its July 6 order which temporarily barred international students from staying in the United States unless they attend at least one in-person course.
The order was widely criticized in international forum as Trump's way of putting pressure on educational institutions that are adopting a cautious approach to reopening amid the coronavirus pandemic.
There were over 10 lakh international students in the US including 1,94,556 Indian students who were enrolled in various academic institutions according to a recent report of the Student and Exchange Visitor Program (SEVP). The announcement comes as a big relief to these international students just when their future seemed to be in jeopardy.
In its July 6 notice, the US Immigration and Customs Enforcement had said that all student visa holders, whose university curricula were only offered online, "must depart the country or take other measures, such as transferring to a school with in-person instruction to remain in lawful status". "If not, they may face immigration consequences, including but not limited to the initiation of removal proceedings," it had said.
The lawsuit challenging this order had alleged that the new rule would impose a significant economic harm by barring thousands of international students from coming to and residing in the US and finding employment in fields such as science, technology, biotechnology, healthcare, business and finance, and education, and contributing to the overall economy.