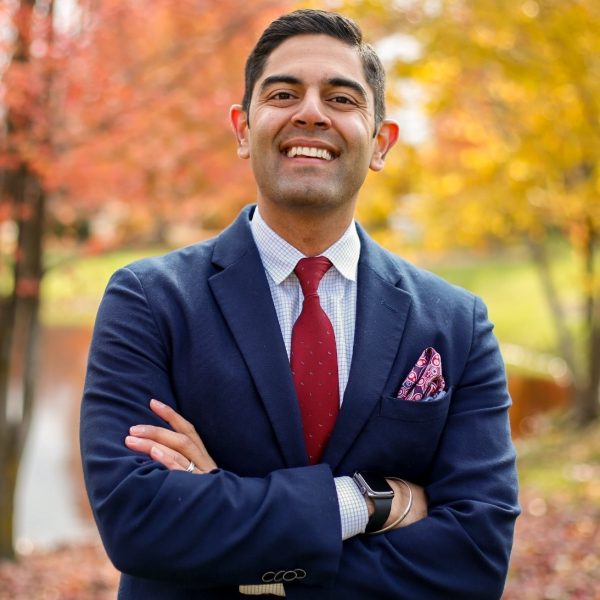 Michigan: Indian-American lawmaker proposes bill to classify defacing places of worship as hate crime
In Michigan, a legislator of Indian-American descent has proposed a bill to broaden the definition of hate crime and incorporate the defacement of a place of worship within its scope.
Michigan State Representative Ranjeev Puri, whose parents migrated to the US from Amritsar in the 1970s, has also introduced a bill to establish the holidays of Diwali, Vaisakhi, Eid al-Fitr, Eid al-Adha and Lunar New Year as official state-recognised holidays in Michigan.
Into his second term as the State Representative, Puri is now the Michigan House Majority Whip, an influential position and has been advancing social issues.
Also Read: Closely monitoring situation: US after Air India flight makes emergency landing in Russia
I have introduced a bill to make the Diwali, Vaisakhi, and Eid al-Fitr, holidays in Michigan. I have another bill that would expand the definition of hate crimes. So, the original hate crime bill in Michigan was written in 1988 and has not been updated ever since. Its 35 years and so we are updating the definitions to be more inclusive, Puri told PTI in an interview.
If a religious institution such as the temple, masjid or a Sikh Gurdwara is vandalised or desecrated, it is now gonna be much easier to prosecute those people with a heavy-handed responsibility that those hate crimes are. There are a whole host of issues that we are tackling. I'm most proud of in a leading voice on common sense gun reform in Michigan, he said.
Puri's parents immigrated to the US in 1970. His father was instrumental in establishing the first Sikh Gurdwara in Wisconsin.
As they emigrated to Wisconsin, they noticed there weren't a lot of people that look like them. They really helped build a community and as more and more people emigrated, they actually started the first Sikh Gurdwara in the state of Wisconsin. I watched them build a community into the Oak Tree, he said.
Also Read: India a vibrant democracy, go to Delhi and see for yourself: White House
In Oak Creek on August 5, 2012, six people were killed after a gunman with ties to white supremacist groups opened fire in a gurudwara. A seventh victim died later.
As I kind of progressed through my career, I got involved, I ended up taking up and working with President (Barack) Obama in 2012. Sadly 2012 was the Oak Creek shooting and the community was the same one that my parents had started in the early 70s. Unfortunately, that shooting was heart-wrenching, because many lives were lost that they were very close family friends, and I realised that's when our broader Indian-American community really needed a stronger voice in this arena, he said.
He attributed his success to his parents' immigration journey and said that it is not easy for anyone to pick up the bags and move to a different country.
We typically tell people that India's best export has been the human capital that came here in those early years and continues to come here. I'm very thankful for my parents sacrificing that immigration story as it shaped who I become today, he said. Puri travels to India every few years.
(With agency inputs)