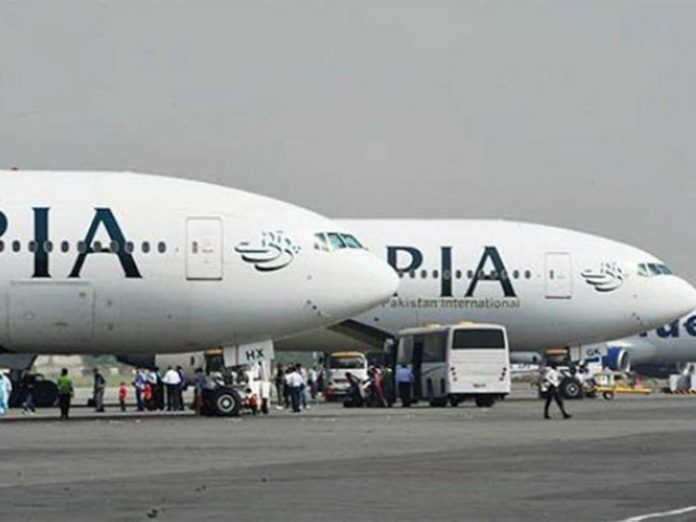 A passenger aircraft belonging to Pakistan's national carrier Pakistan International Airlines (PIA) has been held back by Malaysian authorities due to a British court case over the jet's lease, the airlines announced on Friday (January 15).
The airlines has said that it would follow up on the matter through diplomatic channels.
"A PIA aircraft has been held back by a local court in Malaysia taking one sided decision pertaining to a legal dispute between PIA and another party pending in a UK court. The passengers are being looked after and alternate arrangements for their travel have been finalised," PIA tweeted.
Related news: Pakistani terror groups are now recruiting in J&K: Officials
"It is an unacceptable situation and PIA has engaged the support from Government of Pakistan to take up this matter using diplomatic channels," it said in another tweet.
Alternate arrangements are being made for passengers scheduled to fly from Kuala Lumpur to Pakistan.
According to Reuters, the Boeing 777 aircraft was impounded following a court order on Thursday (January 14), in relation to a case involving a $14 million lease dispute.
The case pertains to a payment dispute between the PIA and another party Peregrine Aviation Charlie Limited over the leasing of two jets to PIA by Dublin-based AerCap, in 2015.
According to Reuters, the jets were part of a portfolio that AerCap sold to Peregrine Aviation Co Ltd.
The Kuala Lumpur High Court on Thursday, restrained PIA from flying out two aircraft in its fleet – a Boeing 777-200ER and a Boeing 777-200ER – once they land at the Kuala Lumpur International Airport until a further hearing of the case.
Only one of the two planes is currently in Kuala Lumpur, while the other was last recorded in Karachi.
PIA spokesperson Abdullah H Khan told Reuters that the legal team of the airlines will pursue the case in the Malaysian court.
Related news: Armed forces told to stock up for simultaneous war with China, Pakistan
Quoting Foreign Office spokesperson Zahid Hafeez Chaudhri, Reuters said the Pakistan High Command in Malaysia is in talks with relevant Malaysian authorities and PIA airlines for a swift resolution of the issue.
"Meanwhile, the passengers are being properly looked after and alternate arrangements for their travel to Pakistan have also been finalised," he said, adding that the passengers will leave Kuala Lumpur by Emirates flight EK-343 later on Friday.