Body parts, pieces of clothing and metal scraps were found in the Java Sea early Sunday morning, confirming that the Indonesian Boeing 737-500, which went missing shortly after taking off on Saturday with 62 people including 12 crew members on board, had crashed.
The National Search and Rescue Agency Bagus Puruhito said that "these pieces were found by the SAR team between Lancang Island and Laki Island." Officials were hopeful that they were honing in on the plane's wreckage after sonar equipment detected a signal from it.
The Sriwijaya Air Flight 182 had lost contact with control towers around 2:40 pm reportedly due to heavy rains, during a  90-minute flight from Jakarta to Pontianak on Borneo island. Flight tracking data showed the plane had plunged into a steep dive minutes after take-off.
Advertisement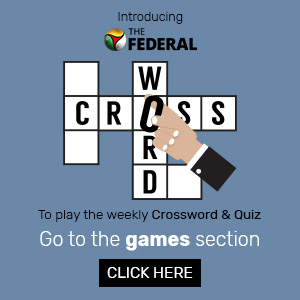 Related news | Sea crash feared as Indonesia plane carrying 62 goes missing
Transportation Minister Budi Karya Sumadi told reporters that the authorities have launched massive search efforts after identifying "the possible location of the crash site". Local media quoted him as saying the plane crashed near Laki Island, around 20 km from the airport.
Indonesia, the worlds largest archipelago nation with over 260 million population, has been plagued by frequent transportation accidents on land, sea and air because of overcrowding on ferries, aging infrastructure and poorly enforced safety standards.
In October 2018, a Lion Air jet plunged into the Java Sea just minutes after taking off from Jakarta, killing all 189 people on board. It was the worst airline disaster in Indonesia since 1997, when 234 people were killed on a Garuda flight near Medan on Sumatra island.
Sriwijaya Air is one of Indonesia's discount carriers, flying to dozens of domestic and international destinations.
(With inputs from agencies)