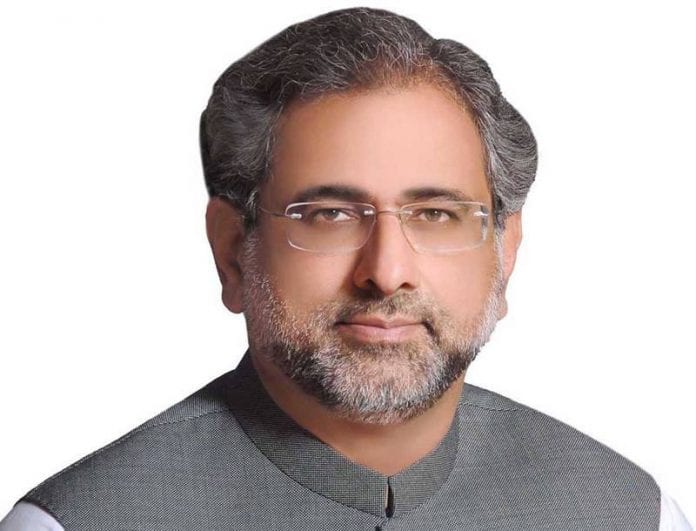 Former Prime Minister Shahid Khaqn Abbasi has warned that Pakistans economic and political turmoil is so dire that it has the potential to attract a military takeover even as he urged all stakeholders to initiate a dialogue to chart a way forward, media reports said on Sunday.
Abbasi, a senior leader of the ruling Pakistan Muslim League-Nawaz (PML-N) party, served as the 21st prime minister of Pakistan from August 2017 to May 2018.
Speaking on a television show, he said that martial law always remained a possibility if the system failed or when there was a conflict between institutions and the political leadership was unable to chart a way forward.
Pakistan has had many long periods of martial law in very similar situations, the 64-year-old leader said.
In fact, I would say Pakistan has never witnessed a [more] severe economic and political situation before. In much less severe circumstances, the military has taken over, he was quoted as saying by the Dawn newspaper.
Pakistan had been directly ruled for about half of its history by military generals.
The Pakistan Army, which has ruled the coup-prone country for more than half of its 75-plus years of existence, has hitherto wielded considerable power in matters of security and foreign policy.
Abbasi warned of anarchy if friction within the society and institutions became too deep, adding that such a situation could also see the powerful Army step in.
"It has happened in many countries. When the political and constitutional system fails, extra-constitutional (measures) take place, the report quoted him as saying.
The PML-N leader, however, hoped that the military was not considering the option of imposing martial law.
"I dont think they are considering that but when they are left with no choice, the old famous speeches of mere aziz hamwatano (a phrase synonymous with military takeovers) are heard, he added.
Amidst the tense relations between former prime minister Imran Khan and the military before his ouster last year, the Pakistan Army has repeatedly said that it would stay out of politics.
Pakistan is currently grappling with high external debt, a weak local currency and skyrocketing inflation.
Pakistans foreign exchange reserves have plummeted to USD 4 billion, the countrys central bank said last week.
The cataclysmic floods last year inundated a third of the country, displaced more than 33 million and caused economic damages to the tune of USD 12.5 billion to Pakistans already teetering economy.
Pakistan and the IMF have failed to reach a staff-level agreement on the much-needed USD 1.1 billion bailout package aimed at preventing the country from going bankrupt.
The funds are part of a USD 6.5 billion bailout package the IMF approved in 2019, which analysts say is critical if Pakistan is to avoid defaulting on external debt obligations.
Relations between the judiciary and the ruling coalition have soured ever since the ruling Pakistan Muslim League-Nawaz (PML-N)-led government has been pushing for the Supreme Court (Practice and Procedure) Bill 2023 to dilute the powers of Chief Justice of Pakistan Umar Ata Bandial to take suo motu action and form a panel of judges for hearing of cases.
It was initially passed by both houses of parliament and sent to President Arif Alvi for his assent.
However, the president, who is a member of ousted prime minister Imran Khans Pakistan Tehreek-e-Insaf (
---
(Except for the headline, this story has not been edited by The Federal staff and is auto-published from a syndicated feed.)