Terming Beijing's claims to offshore resources across most of the South China Sea completely unlawful, the United States on Monday (July 13) said it sought to preserve peace and stability in the region.
In a statement, US secretary of state Mike Pompeo said the country had also sought to uphold freedom of the seas in a manner consistent with international law, maintain the unimpeded flow of commerce, and oppose any attempt to use coercion or force to settle disputes.
"We share these deep and abiding interests with our many allies and partners who have long endorsed a rules-based international order," Pompeo said, adding that the US had championed a free and open Indo-Pacific.
Advertisement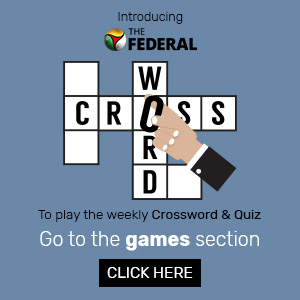 The PRC has no legal grounds to impose its will on the region and claim resources off the coasts of Southeast Asian states.

— Secretary Pompeo (@SecPompeo) July 13, 2020
"The PRC (People's Republic of China) has no legal grounds to unilaterally impose its will on the region. Beijing has offered no coherent legal basis for its 'Nine-Dashed Line' claim in the South China Sea since formally announcing it in 2009," he added.
Several top American lawmakers have welcomed the announcement by the Trump administration. The announcement makes clear that the US will support its regional allies in the defence of a free and open Indo-Pacific region, said Senator Marco Rubio.
"China's unlawful actions will not be tolerated, and I urge my colleagues in Congress to swiftly pass my bipartisan South China Sea and East China Sea Sanctions Act (S.1634) to impose costs on Chinese individuals and entities for their flagrant violations of international law," Rubio said.
Beijing has been claiming almost all of the 1.3 million square mile South China Sea as its sovereign territory. China has been building military bases on artificial islands in the region also claimed by Brunei, Malaysia, the Philippines, Taiwan and Vietnam.