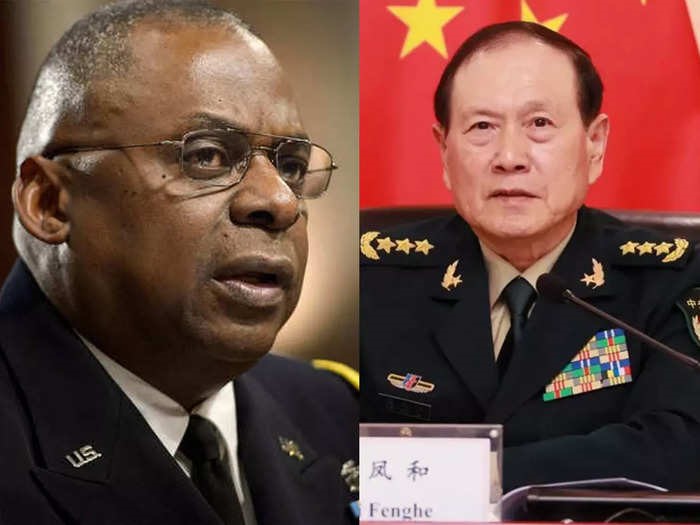 As US moves ahead with Indo-Pacific plans, China calls UAE, Zambia
China's strategic violations of sovereign and jurisdictional rights of neighbouring nations, and its expansionist ambitions in the Pacific waters continue to remain a grave cause of concern, which prompted the Biden administration to initiate the Indo-Pacific Economic Framework.
Even as the US strives to counter the growing economic clout of China in Asia, the Asian superpower is looking to strike up new partnerships in the Middle East, especially the United Arab Emirates and Zambia.
Strait Times reported that the Chinese president made phone calls to the UAE president Mohamed bin Zayed Al Nahyan and to Zambia's Hakainde Hichilema.
At the 19th Shangri-La Dialogue held from Friday (June 10) to Sunday, the Chinese defence minister Wei Fenghe and US defense secretary Lloyd Austin in their first face-to-face meeting Dialogue sparred over the Taiwan issue, with Washington accusing Beijing of trying to change the status quo over the island. In turn, Beijing condemned the arms sales to Taipei. But, both sides also agreed to continue talking, said reports.
Also read: India and 11 other countries join US-led new Indo-Pacific trade pact
After a two-year hiatus due to the COVID-19 pandemic, the delegates from more than 40 countries or regions got together to exchange views on regional and global security issues at the dialogue.
During the meeting, Wei told Austin that the Chinese military will not hesitate to crush any attempt of Taiwan independence. He also called on China to "refrain from further destabilising actions towards Taiwan". The Chinese, meanwhile, in a statement also condemned the US$ 120 million arms sale to Taiwan. China sees Taiwan as a breakaway province and wants to reunify with it, by force if necessary.
China's aggressive attitude in the Indo-Pacific, its efforts to amplify naval activity and its ongoing militarisation of the South China Sea has made several south-east Asian countries nervous and they have started to explore multi-lateral security arrangements.
In February, Washington released a 12-page fact sheet, which focusses on its effort to strengthen its long-term commitment in every corner of the region from South Asia to the Pacific Islands. This will also involve supporting and partnering with India.