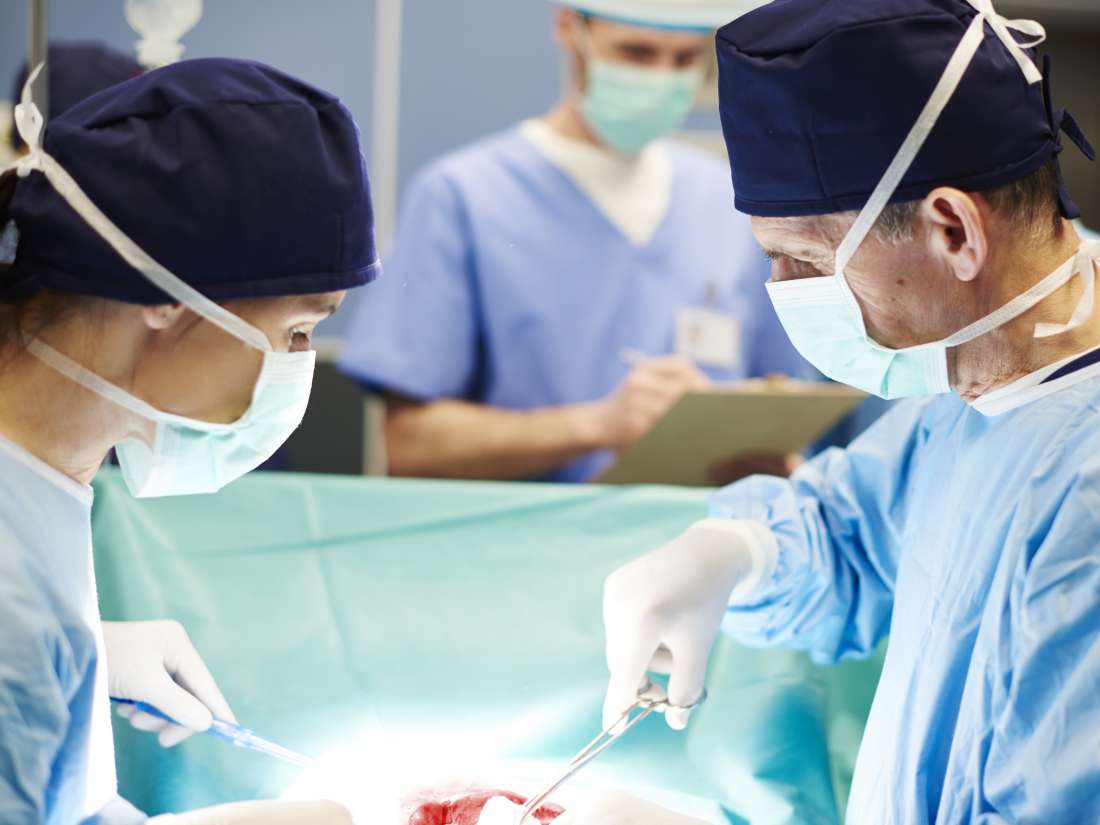 Following a lull, organ transplants witness a spurt during COVID-19
When doctors at the Sahyadri Special Hospital, Pune, Maharashtra, realised that eight of their patients had passed away in the first phase of lockdown in India to contain COVID-19 while waiting for over two months for a transplant, they decided to restart the transplant program.
In the second week of May, the first transplant from a deceased donor was carried out at the hospital – a liver transplant. Dr. Bipin B Vibhute, program director, liver, and multiorgan transplantation at Sahyadri says, "It didn't seem right to lose patients like that. We had to seek permission for it and had all precautions in place.
The transplant team was smaller – just about six of them in place of over 10 including the transplant surgeons and the anesthetist. Even the nurses chosen for the duty at the theatre were the ones who were not exposed to any COVID-19 patient before. We plan to have similar guidelines for live donor organ transplants too."
Related news: India playing world's pharmacy amid COVID-19: Shanghai Cooperation Organisation
Since May, there have been about five such cadaver organ donations in the city alone where the organs of a deceased person (donor), after being declared brain dead are harvested and transplanted in a recipient suffering from end-stage of liver conditions or kidney diseases.
While both the donor and recipient are tested for COVID-19, tests like CT Thorax, and Chest X-ray, the transplant recipients have also been chosen from among those stay in and around Pune.
Arati Gokhale, central coordinator, Zonal Transplant Coordination Center (ZTCC) – organ allocation authority of Maharashtra says, "The restrictions were to ensure that the patients for whom the organs were allocated for didn't have to travel far. The waiting list for transplant is long with 1500 patients for kidney, 500 for liver and 50 for a heart transplant, and 100 for combined organ transplants. Most of these are on dialysis for kidney or have had kidney failure."
At Max Super Specialty Hospital in Delhi too, the initial lull for transplants has been beaten with a series of transplants, at least 30 of them including cadaveric and live, so far.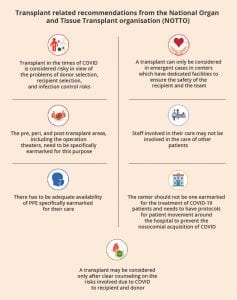 Dr. Anant Kumar, chairman, Urology at the facility says that the hospital took a decision to go ahead with transplants, considering the situation of the patients who were fighting end-stage diseases.
In March, the Central Government had issued an advisory against transplants, except emergency liver transplant with a living donor, adds Dr. Kumar.  He adds, "There were international patients too who were waiting for long. So the first during this time was a transplant of liver and two kidneys from a deceased donor.
Since then, we have done more transplants of all kinds, including live ones and the patients have all done well."
Related news: Following Mediterranean diet linked to better outcomes in kidney transplant recipients: Study
He adds that extra precautions have been to keep a separate theatre for the procedure and a separate ICU to ensure that the infection risk is low.
However, transplant is still restricted to cases of live donors in the state of Tamil Nadu that actually has been running a successful organ donation program for the last few years. Chennai-based Dr. Sunil Shroff, urologist, president-elect, the Indian Society of Organ Transplantation and managing trustee of MOHAN Foundation, says that risk of recipients being prone to infections after the procedure is a stumbling block.
"The mortality rate is high for them in that case. Transplants can be deferred for those who are on dialysis. The ICUs here are full. We can do live donor organ transplants like in the case of kidney or liver, but the susceptibility of the recipients to infections is making it challenging, though we can look for good examples from Delhi and Pune that have begun transplants," he adds.