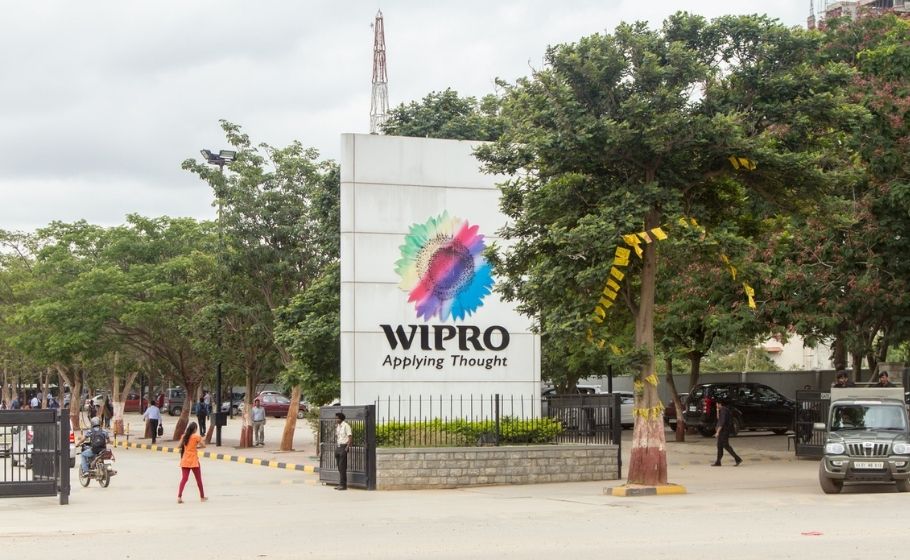 IT major Wipro on Thursday reported a marginal year-on-year decline of 0.4 per cent in net profit to Rs 3,074.5 crore for the fourth quarter ended March 2023 and announced a share buyback of up to Rs 12,000 crore.
The Wipro board approved the buyback of 26.96 crore equity shares at a price of Rs 445 apiece.
"Board…of Wipro…has approved a proposal to buyback up to 26,96,62,921 equity shares, being 4.91 per cent of the total paid-up equity shares of the company, for an aggregate amount not exceeding Rs 120,00,00,00,000 at a price of Rs 445…per equity share," the company said a regulatory filing.
Members of the promoter and promoter group of the company have indicated their intention to participate in the proposed buyback, it added.
Bengaluru-headquartered Wipro – which competes in the IT services space with larger rivals like Tata Consultancy Services (TCS) and Infosys – posted a net profit of Rs 3,074.5 crore for the just-ended quarter, against Rs 3,087.3 crore in the year-ago period.
The revenue for March 2023 quarter stood at Rs 23,190.3 crore, 11.17 per cent higher year-on-year, according to the filing. For the full FY23, the net profit of Rs 11,350 crore was 7.1 per cent lower than the preceding fiscal, while revenue of Rs 90,487.6 crore was 14.4 per cent higher.
"We expect revenue from our IT Services business including India State Run Enterprise (ISRE) segment to be in the range of USD 2,753 million to USD 2,811 million. This translates to sequential guidance of -3.0 per cent to -1.0 per cent in constant currency terms," a statement said.
---
(Except for the headline, this story has not been edited by The Federal staff and is auto-published from a syndicated feed.)