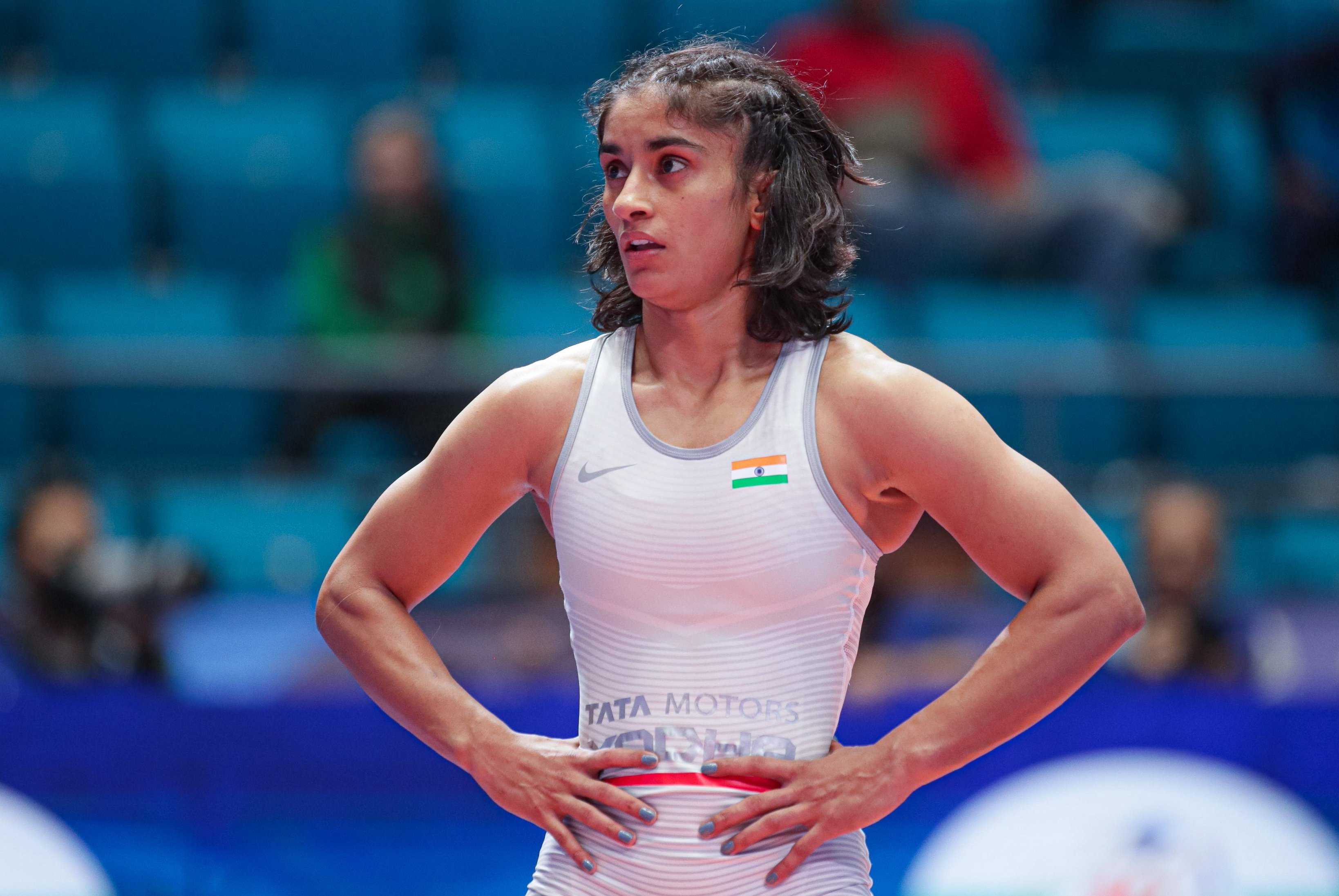 Vinesh Phogat hits out at those spreading fake reports about their protest
Borrowing a verse from Urdu poet Abid Adeeb, Asian Games gold medallist Vinesh Phogat on Monday launched a broadside against those "spreading fake news" about the wrestlers protest, accusing them of "trembling" in front of a "goon".
Vinesh, along with Olympic medallist grapplers Sakshi Malik and Bajrang Punia, are at the forefront of the protest against outgoing Wrestling Federation of India (WFI) chief Brij Bhushan Sharan Singh, who they have accused of sexually harassing women.
"Do those who spread fake news even realise the trauma that women wrestlers are going through? Weak media has legs that start trembling in front of a goons hunter, not a female wrestler," Vinesh tweeted.
To conclude her tweet, Vinesh remembered these lines by Abid Adeeb, "Jahah pohonch ke kadam dagmagaye hain sab ke usi mukam se ab apna raasta hoga (Where everyones steps have wavered to reach, from the same place will now have its way)." Earlier in the day, Olympic medallists Sakshi Malik and Bajrang Punia said they will continue their fight for justice, asserting that none of the wrestlers have backed down and rubbished reports of their withdrawal from the protest.
The news of our withdrawing from the movement is just a "rumour", Punia said, adding that the report of women wrestlers taking back the FIR is also "false". The wrestlers have been protesting against Brij Bhushan, demanding his arrest on allegations of sexual harassment against seven wrestlers, including one minor. He has denied all the charges.
---
(Except for the headline, this story has not been edited by The Federal staff and is auto-published from a syndicated feed.)