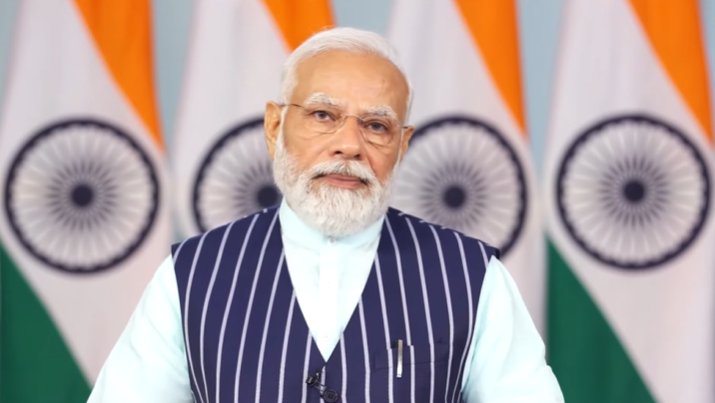 Robust growth shows India bright star in global economy: BJP
The BJP on Wednesday hailed the annual economic growth of 7.2 per cent in 2022-23 as a result of the Narendra Modi government's heavy investment in various sectors such as agriculture, manufacturing, infrastructure and services.
BJP national spokesperson Prem Shukla said the "record rise" in consumption in different fields is an indication of the Indian economys golden future.
Another party spokesperson Gopal Krishna Agarwal noted the growth rate makes India the fastest-growing major economy for two consecutive years.  "This years high growth rate was achieved despite global headwinds in the form of the Ukraine-Russia war and its fallout, financial tightening in the western World and adverse energy price shocks," he said in a statement.
A higher growth rate in the last quarter compared to the previous quarter punctures holes in the naysayers theory that GDP numbers were driven only by pent-up demand post-COVID-19 and that GDP growth rate would come down going forward, he said.
"The latest numbers show that the Indian economy is headed in the right direction and there is considerable momentum. Able macroeconomic management by the Modi government has ensured that the Indian economy will achieve 7 to 8 per cent GDP growth rate in the foreseeable future," he said.
Shukla noted that Indias robust growth came amid high global inflation and economic sluggishness worldwide. The government has succeeded in controlling inflation and fiscal deficit, he said.
India is a bright star in the global economy, Shukla said, lauding PM Modis leadership and foresight.
---
(Except for the headline, this story has not been edited by The Federal staff and is auto-published from a syndicated feed.)