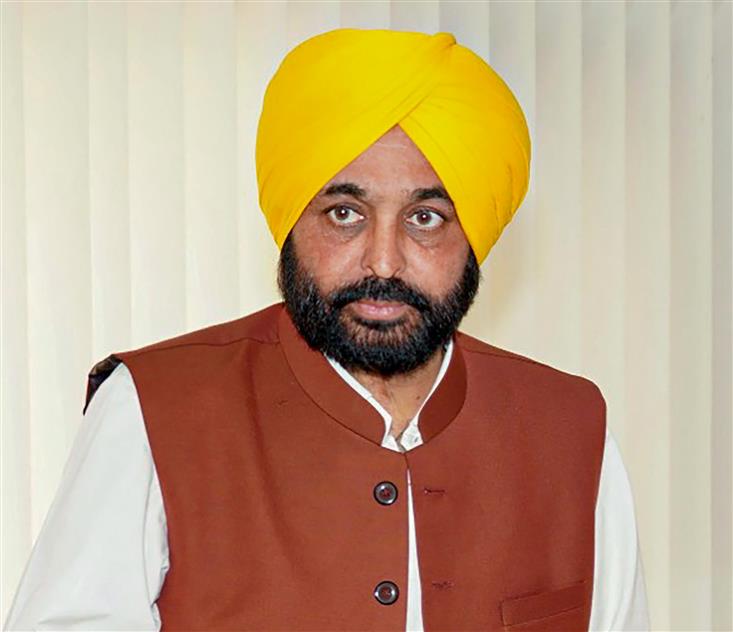 Punjab CM Mann says no to affiliation of Haryana colleges with Panjab University
Punjab Chief Minister Bhagwant Mann on Monday said he has rejected a proposal of affiliation of Haryana colleges with Panjab University, saying the Chandigarh-based university has always been connected with Punjabs legacy and heritage. He was speaking after holding a meeting with his Haryana counterpart Manohar Lal Khattar over the matter. The meeting was also attended by Punjab Governor Banwarilal Purohit. Panjab University (PU), Chandigarh has always been connected with Punjabs legacy, heritage, emotions, culture and literature, Mann said while addressing media after the meeting.
We have told them that it is a no from our side, he said. The chief minister recalled that the PU was shifted from Lahore, the then capital of Punjab, to Hoshiarpur and then to Chandigarh, the present capital of Punjab. He said at present, 175 colleges of Punjab and 30 colleges of Union Territory Chandigarh are affiliated with the PU.
The first meeting in this regard was held on June 1 in which Punjab Governor Purohit had flagged the possibility of colleges in neighbouring Haryana to be affiliated with Chandigarh-based PU, triggering a strong reaction from Mann.
Purohit, who is also the administrator of the Union Territory of Chandigarh, had said the affiliation was possible with mutual consent of chief ministers of both the states.
Mann had said that his government was committed to avert any change in the nature and character of the Panjab University, saying the university was a heritage of the state. Notably, Haryana is seeking affiliation of its colleges with PU, Chandigarh.
In the June 1 meeting, Khattar had said that under the Punjab Reorganisation Act, 1966, the share of Haryana was given to the Panjab University and the colleges and regional centres of Haryana were affiliated to PU. However, it was abolished by issuing a notification in 1973.  Last year, the Haryana Assembly had unanimously passed a resolution recommending the government to seek restoration of the states share in the Panjab University.
Haryana Education Minister Kanwar Pal had then said consequent upon the passing of the Kurukshetra University Act, the Centre had on November 1, 1973 issued a notification abolishing states share in the PU. At that time, the number of colleges affiliated to the PU in Haryana was 63 across 18 districts.
---
(Except for the headline, this story has not been edited by The Federal staff and is auto-published from a syndicated feed.)