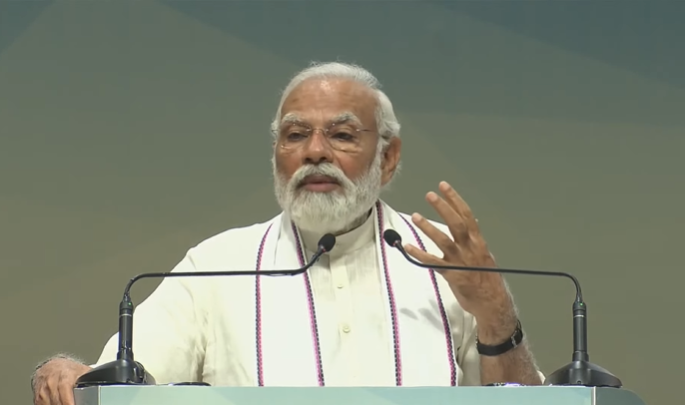 Prime Minister Narendra Modi has said people's perspective about border villages are undergoing a big change and they now do not identify these as last and first villages of the country.
In a letter to Harish Rana, the pradhan of Jaspur panchayat bordering China in Uttarakhand, Modi said these villages are strategically important and their residents are sentinels for the country's security. Officials said the prime minister was responding to Rana's letter to him, expressing thanks for the inclusion of the area in the "vibrant villages" programme.
The programme was launched to improve the quality of life of people living in identified border villages and encourage them to stay in their native locations, thereby reversing the outmigration and adding to security of the border.
Modi said consistent efforts are being made at many levels to develop these regions and give them their due recognition. The vibrant villages programmes has been launched for boosting connectivity, infrastructure development, augmenting tourism, curbing migration and making employment opportunities available to the youth, he added.
This will help in people getting to see the lifestyle in these regions besides their traditional culture and art.
Modi said various efforts have led to local products making a mark for themselves in India and abroad, and expressed confidence that the "vibrant villages" programme will be successful in a big way with people's participation like several other schemes.
---
(Except for the headline, this story has not been edited by The Federal staff and is auto-published from a syndicated feed.)