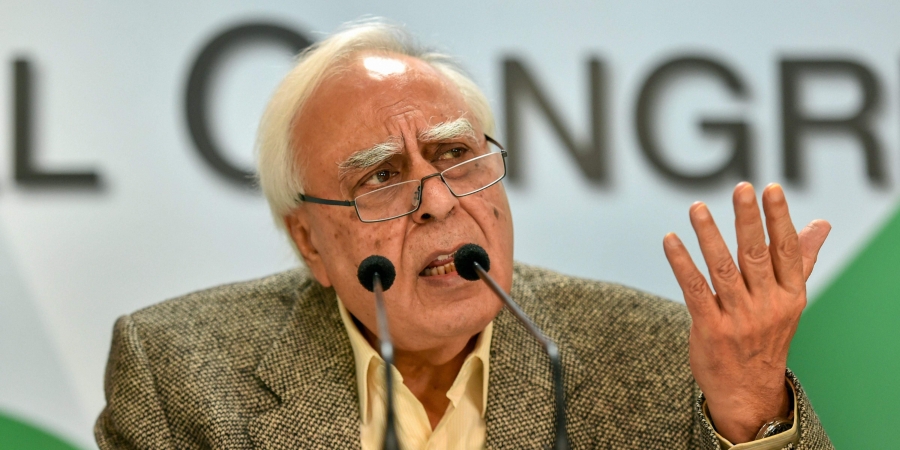 Odisha rail tragedy | 'No accountability': Kapil Sibal attacks Modi govt
Rajya Sabha MP Kapil Sibal on Sunday attacked the government over the railway tragedy in Odisha, and said one minister cannot deal with large ministries such as Railways as well as Communications, Electronics and Information Technology, as was being done by Ashwini Vaishnaw.
The accident involving two passenger trains and a goods train in Odishas Balasore district killed at least 288 people and injured more than 1100, in one of the worst railway tragedies in the country.
In a tweet, Sibal said, "Ashwini Vaishnaw, Minister for IT and Electronics, Minister for Railways. No Railway Budget. No Accountability. One minister cannot deal with such large ministries. Bullet Trains. Vande Bharat. Serve the extraordinary, let down the ordinary! Recipe for disaster !" "Tragedies Total derailments; 257(2017-18); 526 (2018-19) ; 399 (2019-20)…Reasons (CAG): 1)Maintenance of track (167); 2)Deviation of track parameters(149); 3)Bad driving(144). For the Rs.1 lakh cr. allocated 2017-22) for safety, Railways failed to deposit even Rs. 5000 cr each year!" he claimed in another tweet.
Sibal, who was a Union minister during the UPA 1 and UPA 2 governments, quit the Congress in May last year and was elected to the Rajya Sabha as an Independent member with the Samajwadi Partys support.  He recently floated the non-electoral platform Insaaf, aimed at fighting injustice.
---
(Except for the headline, this story has not been edited by The Federal staff and is auto-published from a syndicated feed.)