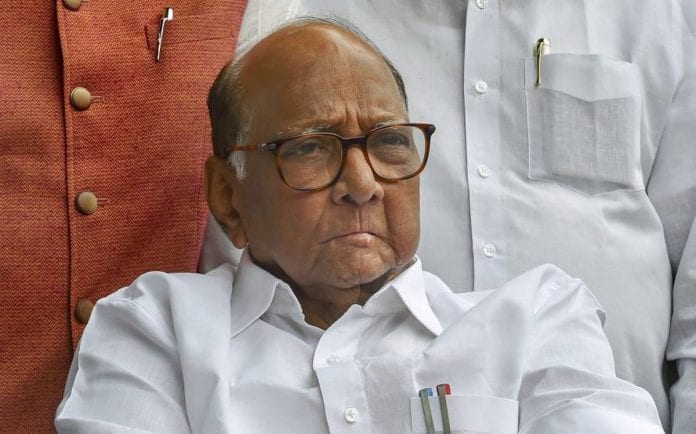 Leaders of the Maha Vikas Aghadi (MVA) alliance in Maharashtra on Tuesday expressed shock over Sharad Pawars decision to resign as NCP chief, and said his guidance was needed at this juncture.
Pawar was instrumental in the formation of the unlikely alliance of his Nationalist Congress Party, Congress and their then ideological foe Shiv Sena in 2019. Senior state Congress leader Balasaheb Thorat said Pawar should not step aside when a "new freedom struggle" is going on.
"Sharad Pawars presence has extraordinary importance when a new battle for freedom is going on in the country to save the Constitution and democracy, and in such a situation, Pawar should not step aside," he said.
Prithviraj Chavan, a senior Congress leader and former chief minister, said the decision has taken everyone by surprise.
"A lot of party workers and leaders are urging him to reconsider his decision and we have to await the final outcome," he said.
Sanjay Raut, Rajya Sabha MP and leader of the Uddhav Thackeay-led Shiv Sena who is considered to be close to Pawar, said the veteran politician had not retired from politics.
"Leaders like Pawar never retire from politics or social work. This development pertains to their internal party matter and it is not appropriate to comment on it," he said.
But the country and state need his guidance and leadership, Raut said.
He also said that considering "some recent developments, it (Pawars decision) was not unexpected." He also recalled that Sena founder Bal Thackeray had at one point in the 1990s decided to step down, but later changed his mind due to the party cadres insistence.
Raut also said that the development will not affect the MVA. Shiv Sena leader Chandrakant Khaire too recalled the episode of Thackerays resignation while stating that Pawars decision was "absolutely unexpected." Senior Congress leader and former chief minister Ashok Chavan said it was the NCPs internal matter.
"But personally, I would say that Pawar is an experienced politician, and it is sad to hear about his announcement when his guidance is needed to handle the current political situation," he said.
Saroj Patil, Pawars sister and wife of late Peasants and Workers Party leader N D Patil, said the decision was a big jolt to everyone. "People are crying….He has announced the decision at a time when there is an atmosphere of anarchism and anxiety, a question is being asked whether democracy will survive or not, a rift is being created between communities," she added.
"Pawar is needed when there is a danger of ED (Enforcement Directorate) actions, the Constitution is in peril and there is no opposition leader who is as strong," Patil said. She noted that Pawars health was important, and he wanted to create alternative leadership.
"This reasoning is also true, but he should create leadership before leaving the position," Patil added. NCP Member of Legislative Council Satish Chavan said he felt that Pawar will rethink his decision.
Leader of Opposition in the Maharashtra Legislative Council and Shiv Sena (UBT) leader Ambadas Danve said Pawar and NCP were not two separate things.
---
(Except for the headline, this story has not been edited by The Federal staff and is auto-published from a syndicated feed.)