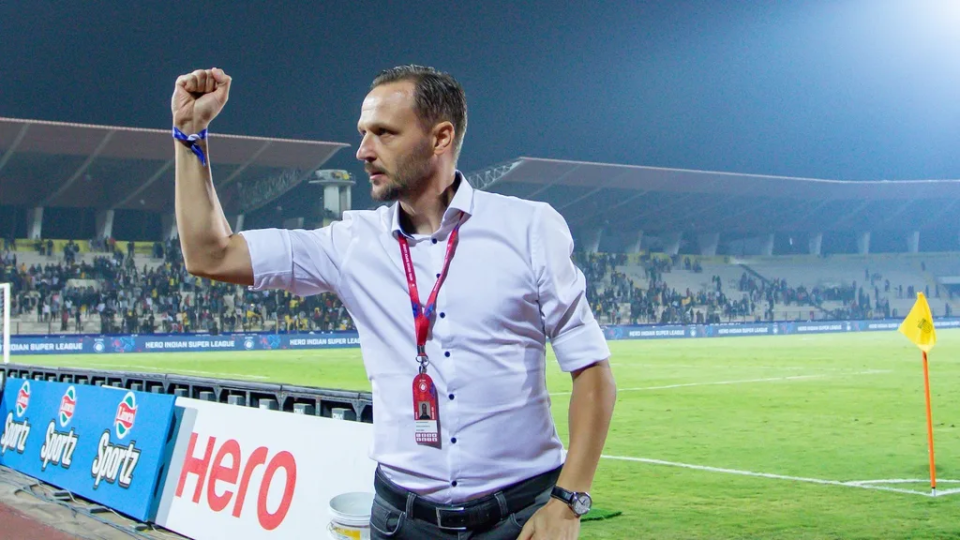 Kerala Blasters temporarily shuts down women's team after men side fined by AIFF
In a setback for womens sports in the country, Kerala Blasters on Tuesday temporarily shut down their womens team owing to "financial crunches" arising out of sanctions imposed on the club after the mens side walked out of an Indian Super League playoff fixture last season.
The All India Football Federation (AIFF) had imposed a fine of Rs 4 crore on the Blasters after the mens team walked out of the match against Bengaluru FC on March 3, protesting against a contentious Sunil Chhetri goal from a free kick.
Referee Crystal John did not blow the whistle before Chhetri took the kick and the Blasters players had claimed that the goal should not have been allowed as they were not ready. The Blasters forfeited the match after they walked out of the pitch in protest.
Chhetri had said he had told the referee that he did not want neither the wall (10 yards from the ball) nor the whistle, thereby implying that he has every right to take a quick free-kick under the rules.
"It is with a heavy heart that we must announce the temporary pause of our womens team. This decision has been necessitated by the recent financial sanctions imposed on our club by the football federation," Kerala Blasters said on Tuesday in a statement.
A couple of days back, the AIFF rejected the clubs appeal against the fine. The federation also rejected Blasters coach Ivan Vukomanovics appeal against the fine of Rs 5 lakh and a 10-game ban imposed on him. "After a very encouraging first season that saw our womens team achieve tremendous results, this year the club had plans for increased investments for our womens team," the statement read.
Indian womens team goalkeeper Aditi Chauhan and captain Ashalata Devi questioned the decision to punish the women footballers for their male counterparts actions. "So the mens team gets a fine for what they did and the money comes from the womens team budget by shutting it down? Great, thats how womens football will develop in india. Horrible!" Chauhan tweeted to which Ashalata replied "Horrible".
The club said it had planned a foreign pre-season tour in which the womens side would have accompanied the mens team but at this time it "must prioritize the more immediate objectives and long-term financial stability." "These investments included a first-of-a-kind foreign pre-season tour accompanying our mens team, player exchanges, exposure tours, and so much more. However, the financial sanctions have presented us with an unfortunate challenge." The club said its still awaiting further sanctions from the league body as well that are only likely to augment the financial impact on the club.
"…we cannot continue our womens team activities until such time that there is complete clarity on the matter. The decision to pause their activities was made after careful consideration and evaluation of the current circumstances." The Blasters asserted that the suspension of operations was only temporary and they will reinstate the team once they tide over the financial crunch. "It is important to highlight that this pause is temporary. We will reinstate our womens team upon closure of this matter in its entirety."
---
(Except for the headline, this story has not been edited by The Federal staff and is auto-published from a syndicated feed.)