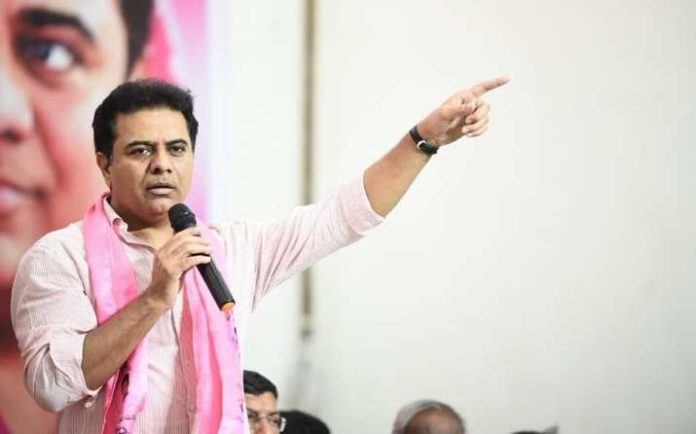 The ruling BRS on Saturday said the Karnataka election results will not have any bearing on Telangana while thanking the people for rejecting ugly and divisive politics.
However, the state unit of Congress asserted that it would replicate its performance in Telangana in the coming elections.
BRS Working President and Minister K T Rama Rao wished the Congress party in Karnataka which is set to form government in the southern state.
According to the Election Commission website, the Congress has established a clear lead by winning 107 seats and was ahead in 29 others.
Just the way The Kerala Story failed to amuse people of Karnataka, similarly Karnataka election results will have NO bearing on Telangana.
Thanks to the people of Karnataka for rejecting ugly & divisive politics. Let Hyderabad and Bengaluru compete healthily for investments & creating infrastructure for the greater good of India. My best wishes to the new Congress Govt in Karnataka, KTR tweeted.
BRS sources had earlier said the Chief Minister K Chandrasekhar Rao-led party was extending support to the JD(S) in Karnataka Assembly elections and chose not to field any candidate in the May 10 polls as its friendly party is in the fray.
Elated over Congress victory in Karnataka, Telangana Pradesh Congress Committee (TPCC) president and MP A Revanth Reddy today expressed confidence that his party would achieve similar victories in Telangana and later in the 2024 Lok Sabha elections.
Congress leaders and workers burst into celebrations at Gandhi Bhavan here, the party headquarters in Telangana, following the success of their party in the neighbouring state.
"The results of Karnataka today would be repeated in Telangana tomorrow. Later, Congress flag would fly high on the Red Fort," Revanth Reddy told reporters after visiting a Hanuman temple here. He claimed that Karnataka poll results would trigger a tsunami of change in national politics. The failure of JD(S) in Karnataka elections is a defeat for Telangana CM, he added.
Telangana Assembly elections are scheduled to be held later this year. The Congress has been fighting tooth and nail to come to back power in Telangana.
Apart for holding various mass contact programmes by individual leaders, the party recently held a public rally attended by AICC General Secretary Priyanka Gandhi Vadra.
---
(Except for the headline, this story has not been edited by The Federal staff and is auto-published from a syndicated feed.)