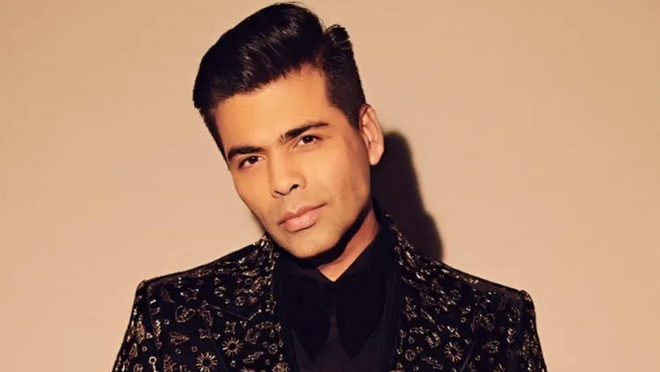 Didn't want to be a blotch in his beauteous career graph: Karan Johar on not directing Irrfan Khan
The fear of being a "blotch" in late actor Irrfan Khans otherwise "beauteous career graph" kept filmmaker Karan Johar from directing the "very sexy" star.
In an interview with journalist-author Shubhra Gupta for her book "Irrfan: A Life in Movies", Johar admitted that he did not want to be the filmmaker who gave an actor of Irrfans calibre a "substandard mainstream film". "He (Irrfan) was way stronger than anything I could have ever offered him. I never arrived at a screenplay, a film, a thought or an idea that would warrant the presence of the magnitude that Irrfan Khan brought to the table.
"Thats the reason Ive never had a film with Irrfan because Ive never wanted to be that filmmaker that gave him a substandard mainstream film. I didnt want to be the blotch in his otherwise beauteous career graph," said Johar, as quoted in the book.
The director remembered being stunned by Irrfans performance in "Maqbool" and telling that to the films director Vishal Bhardwaj.
"Because no other actor, I think, has a combination of the various characteristics that Irrfan brought to the table: charisma, cinema intellect, presence, performance, all in equal measure. "You can slot many other actors into boxes. You cant generalize Irrfan Khan, you cant put him into a box. Its simply because he was so unique and individualistic," Johar said.
The filmmaker, known for directing blockbusters like "Kuch Kuch Hota Hai", "Kabhi Khushi Kabhie Gham", "My Name Is Khan" and "Ae Dil Hai Mushkil", said he did not have the ability to look beyond big stars and spectacle movies in the beginning of his career.
"So while Irrfan Khan had this trajectory that began properly in 1998, and he had all those movies that were breaking through, I was busy making these big spectacle entertainers; I didnt have the bandwidth or understanding of how to accommodate themagic and magnitude of Irrfan," he explained.
Ironically, after Irrfans death at least "five scripts" landed on Johars table that the director believed would have been perfect for the "Paan Singh Tomar" actor.
"There are at least five scripts that landed on my table after he passed away that were screaming Irrfan Khan. I just feel terrible. And you know why those scripts came to my table now? Because now is the time that cinema is ready for that material and that material was all Irrfan Khan," he explained.
The 51-year-old filmmaker counts not directing Irrfan and Sridevi among the two regrets of his life.
Recalling how he and his friend, fellow director Zoya Akhtar, agreed that there was "no other actor like Irrfan Khan", Johar also spoke about the late actors little discussed but "tremendous sex appeal".
"Its very important to say that women found him sexy; he had tremendous sex appeal. You know, always, its the actors who do the more cerebral, the more intellectual, the more critic-friendly cinema that you dont associate with sex appeal, somehow. I think Irrfan Khan was very sexy, and it was a huge icing on his terrific talent cake," he said.
Taking solace in the fact that he has at least one of Irrfans movies, "The Lunchbox", on his roster — even if he was just a presenter on that film — Johar, one of Indias most bankable producer-director, said to him the actors "real breakthrough moment commercially" came with the 2017 film "Hindi Medium".
"Hindi Medium did business of about seventy crores purely on account of a simple, high-concept, small film, and Irrfan did it entirely on his own… Thats when I think everyone woke up to the fact that Irrfan Khan is a numbers man as well.
"Up to the point, everything else Life in a… Metro and everything that you said had a great actor, great idea, he worked very well. But when Hindi Medium came out and it did the numbers, thats when the industry woke up to his commercial possibilities," he added.
Unfortunately, it was as late as that, Johar said.
Irrfan: A Life in Movies, published by Pan Macmillan India, hit the stands on Wednesday.
The book offers a compelling account of Irrfans life and achievements starting from his days at the NSD to his nearly a decade-long stint in television and his gradual ascent in the film industry.
It engages key people, including Irrfans wife Sutapa Sikdar, director Mira Nair, Vishal Bhardwaj, and Anurag Basu in conversation on the iconic actors art, craft and legacy.
---
(Except for the headline, this story has not been edited by The Federal staff and is auto-published from a syndicated feed.)