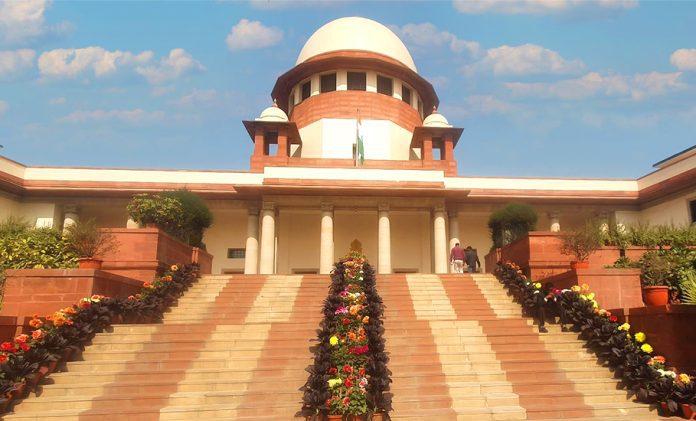 The Supreme Court has rejected the bail plea of former CMD of Amrapali Group of Companies Anil Kumar Sharma, saying he cheated thousands of home buyers and did not deserve any sympathy.
A bench comprising Justices Ajay Rastogi and Bela M Trivedi refused to issue notice to the prosecuting agency on the bail plea of Sharma, who has been in jail for over four years in the case.
"You have cheated thousands of home buyers.You siphoned off their hard-earned money and their life savings. You do not deserve any sympathy," the bench said on Thursday.
The former CMD of the real estate group and other directors of the firm were arrested on the direction of the top court after the forensic audit report revealed that a large amount of home buyers money was siphoned off by the management.
It said the offence ran "very deep" and even the court was facing difficulties in tackling the problem.
Yours is not a case of simple cheating. See the plight of thousands of home buyers. You cannot have our sympathy. You better enjoy being in jail… This court is very aware of what you did. You created the mess and we are not able to find a way out of it. A large number of home buyers are suffering," the bench said.
Earlier, the top court had granted Sharma interim bail for a few weeks on medical grounds in the case.
Sharma and others have been in jail after their arrest in 2018 for various offences, including that of cheating, criminal breach of trust and money laundering and have spent nearly four years in prison. They have been accused of siphoning home buyers money.
The apex court, in its July 23, 2019 verdict, had cracked down on errant builders for breaching the trust reposed by home buyers and ordered the cancellation of registration of the Amrapali Group under real estate law RERA and ousted it from prime properties in the national capital region (NCR) by nixing the land leases.
The top court had directed a probe by the Enforcement Directorate (ED) into alleged money laundering by realtors, providing relief to over 42,000 home buyers of the Amrapali Group with the verdict.
Besides ED, the Economic Offence Wing (EoW) of the Delhi Police and the Serious Fraud Investigation Office (SFIO) has also been investigating various cases lodged against the former officials of the real estate group.
---
(Except for the headline, this story has not been edited by The Federal staff and is auto-published from a syndicated feed.)