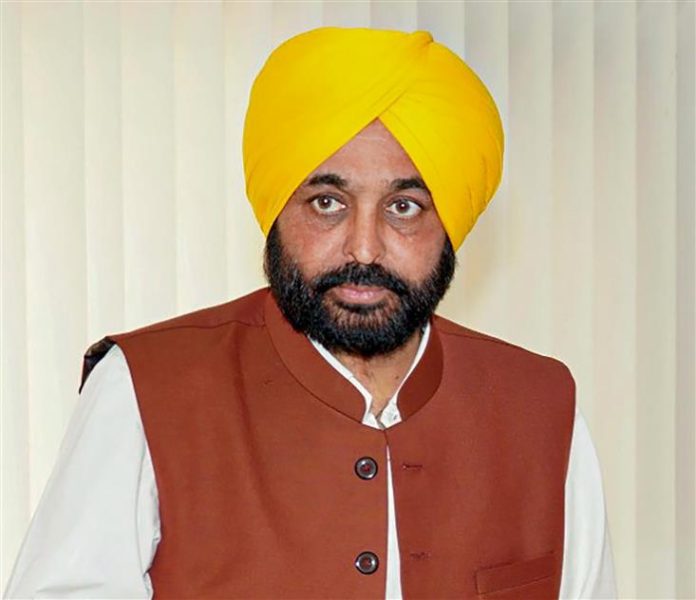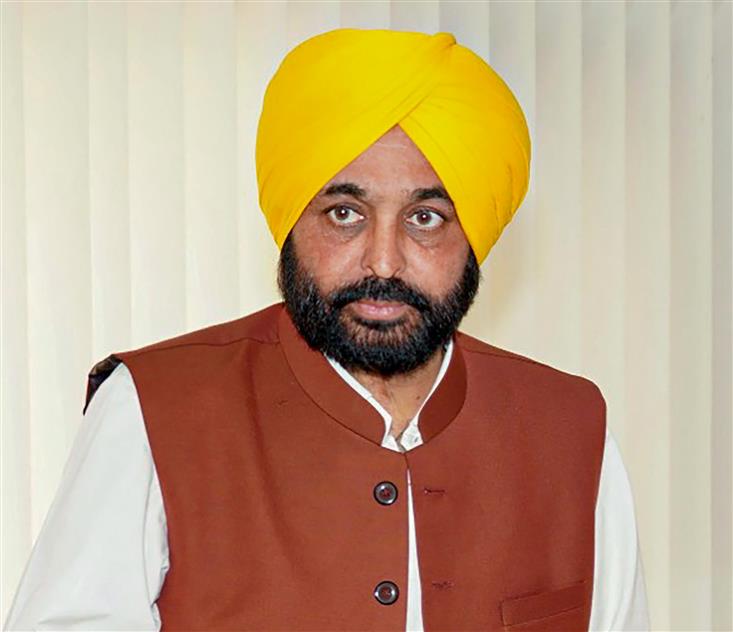 Punjab Chief Minister Bhagwant Mann on Wednesday said anyone found involved in drug trade wont be spared, even as he alleged various gangsters got patronage under the previous regimes.
"Anyone who pushed the youth of Punjab into drug menace, we will not spare them. Whether anyone was selling drugs given by someone else, or doing so himself… If involvement is found at any level, we will not spare," Mann told reporters in Jalandhar on the sidelines of a cabinet meeting.
Mann alleged that various mafias got patronage under previous regimes, but the present AAP dispensation was committed to uprooting all of them.
Without naming any of his political rivals, he said their photos could still be seen with "big gangsters".
"We are eliminating all mafia," the chief minister said, adding his government does not give "political asylum" or protection to any gangster or smuggler.
Mann made the remarks when asked about his governments steps to combat drug menace. He was also asked to comment on the alleged nexus between some police officers and drug traffickers in the state.          A month ago, Mann had ordered the dismissal of Punjab Police Service (PPS) officer Raj Jit Singh, acting on reports about his alleged nexus with drug traffickers.
He said raids are being conducted to nab Raj Jit Singh.
"Such questions you kept asking for one month about Amritpal Singh (when he was on the run) also…have patience," he said.
Notably, three sealed cover reports regarding the role of police officials in the drug trade in the state were opened by the Punjab and Haryana High Court on March 28.
Raj Jit Singh ,PPS officer, had been booked in a drug smuggling case and has been dismissed from service.
After these reports were opened in the high court, Mann had said his government would take action based on them.
After recently introducing green colour-coded stamp papers for the industry sector, which the CM had said will facilitate early clearances of the projects for industrialists, Mann said on the same lines colour-coded stamp papers will also be brought for the housing sector.
He said such a step will also help curb coming up any colony illegally.         When asked about the AAPs victory in the Jalandhar Lok Sabha bypoll, Mann hit out at opposition parties, saying they ran a negative campaign whereas his party put a positive agenda before the people and sought votes on the basis of development.
The AAP on Saturday breached the Congress stronghold in Punjab as its candidate Sushil Rinku defeated grand old partys nominee Karamjit Kaur Chaudhary in the bypoll by a margin of 58,691 votes.       "The fatwa given by people of Jalandhar is encouraging," Mann said.
He further said that Rs 95.16 crore had been transferred to the Municipal Corporation of Jalandhar for roads, streetlights, and other development work.
---
(Except for the headline, this story has not been edited by The Federal staff and is auto-published from a syndicated feed.)