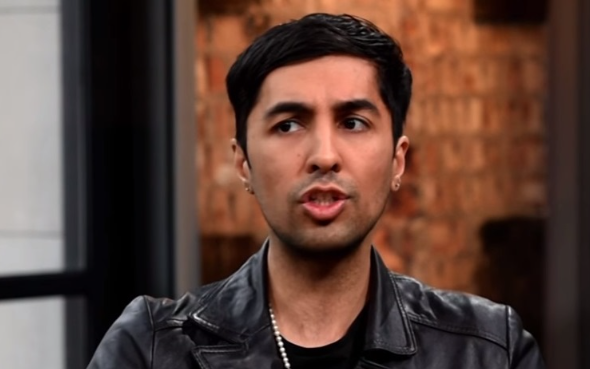 Amid the ongoing fight for control over the Jammu and Kashmir National Panthers Party (JKNPP), president Vilakshan Singh was expelled from the party by its London-based chief patron Ankit Love who accused him of being a "secret agent" of the BJP.
Singh was appointed president of the JKNPP on June 18 last year following the death of founder Bhim Singh. Ankit Love is Bhim Singh's only son and Vilakshan Singh's cousin.
"Vilakshan Singh is a charlatan and a fraudster who had been bizarrely complimentary of BJP, praising them for having consistent ideology on TV this week," Ankit was quoted as saying in a party statement.
The party said Ankit has been "firmly accusing Vilakshan Singh of being a BJP secret agent".
Ankit also accused Vilakshan Singh of theft of properties worth crores of rupees belonging to his parents.
"FIRs have been filed against Vilakshan Singh with the police… He had planned to form an alliance with the BJP in exchange for illicit payments with the secret promise to give the BJP coalition support in exchange. Something my mother would never have allowed when alive," Ankit said and demanded a thorough investigation.
Ankit's mother Jay Mala died recently and he arrived in Jammu on May 5 to perform her last rites. Ankit was allowed to come to India after his name was removed from a blacklist on submitting an apology to Prime Minister Narendra Modi for participating in an anti-government protest in London last year.
The party has been in a disarray following Bhim Singh's death and the family is engaged in a tussle to take its control.
Earlier, Ankit had accused Vilakshan Singh of failing in his responsibility of arranging "better security, supervision and safe accommodation" for his mother and party co-founder Jay Mala, who died after falling from stairs on April 26.
Shortly before Bhim Singh's death, two of his nephews — former minister Harsh Dev Singh and former legislator Balwant Singh Mankotia — resigned from JKNPP along with many other senior leaders to join Aam Aadmi Party. While Mankotia, who had also served as JKNPP president, later joined the BJP, Harsh Dev Singh returned to the JKNPP recently and claimed to have been elected as party president.
However, Harsh Dev Singh's return brought Vilaskshan Singh and PK Ganjoo, a close aide of Bhim Singh, together and they contested Harsh Dev Singh's claim. They asserted Vilakshan Singh was the president of the party and Ganjoo its working president.
However, Ganjoo joined Ghulam Nabi Azad-led Democratic Progressive Azad Party on May 6.
---
(Except for the headline, this story has not been edited by The Federal staff and is auto-published from a syndicated feed.)