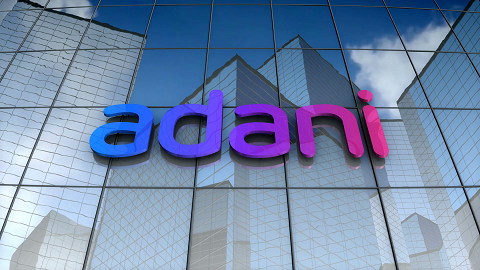 Billionaire tycoon Gautam Adani's group is looking to raise USD 1-1.5 billion for financing new green energy projects in the conglomerate's biggest borrowing since the group came under attack from a US short seller in January.
The group recently held a roadshow in Singapore, followed by another two-day roadshow in Hong Kong, talking to global financial institutions for the fundraising, sources with knowledge of the development said.
The Singapore meeting was held with the help of 12 global banks like BNP Paribas, DBS Bank, Standard Chartered Bank, Deutsche Bank, ING, Mitsubishi UFJ Financial Group and Mizhuo, they said. The Adani group did not reply to an e-mail sent for comments.
US short-seller Hindenburg Research in January released a damning report alleging accounting fraud and stock price manipulation at the Adani group, triggering a stock market route that had erased about USD 145 billion in the conglomerates market value at its lowest point.
Adani group has denied all allegations by Hindenburg and is plotting a comeback strategy.
The group has recast his ambitions as well as prepaid some loans to assuage investors.
The debt that Adani Group is looking to raise will be the conglomerate's biggest borrowing since the January 24 Hindenburg report.
Sources said in its recent roadshows across six countries, the finance leadership team in Adani met the debtors, bondholders, global banks and FIIs and reinforced the strength of the portfolio and the underlying credit quality of the portfolio.
They highlighted that there was no rating downgrades in the aftermath of the Hindenburg report and all the ratings were affirmed with some agencies putting some of the issuers on a negative outlook.
During this period, the international banks have remained steadfast in their support of Adani portfolio companies, driven by their belief in the robust business model, cash flow and strong balance sheets.
At the group level, the net debt to EBITDA ratio stands at 3.1x as on December 31, 2022. This is expected to remain below 3.0x (three-fold), over the next few years deriving from the continued EBITDA growth and conservative leverage.
While Adani's debt has grown to USD 27 billion over the last 5 years, the value of its assets base has grown to USD 60 billion and its EBITDA has also increased to USD 7.5 billion.
On debt repayment, sources said the next big bonds of USD 1.9 billion are due only in 2024 and the banks are quite comfortable refinancing the same given strong performances and the high creditworthiness of the underlying businesses.
During the last quarter, the Adani family has prepaid USD 2.65 billion of share-backed debt and Ambuja acquisition debt, which has resulted in swift deleveraging and continued investor confidence building.
---
(Except for the headline, this story has not been edited by The Federal staff and is auto-published from a syndicated feed.)